10
NETGEAR is honored to have two of our executive team members included in Savoy's list of the most influential black executives in America. This spring issue is the definitive listing of African American executives, influencers and achievers impacting corporate culture.
In the issue, Savoy assembled an elite representation of African American men and women who have been recognized for their executive and business leadership in both national and global-leading corporations.
Patrick Lo, chairman of the board and chief executive officer for NETGEAR shared, "I am so pleased to have such a talented executive team contributing to the continued success of NETGEAR. The recognition of Tamesa and David by Savoy Magazine is well deserved and we are fortunate to have them lead NETGEAR into our next era of innovation."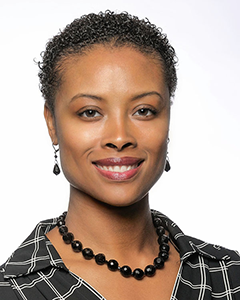 Tamesa Rogers has served as NETGEAR's Senior Vice President, Human Resources since July 2013. She began her NETGEAR career in 2003, as Senior Human Resources Manager and has risen through the ranks to her current position. Under her direction, NETGEAR has instituted practices and processes to formalize recruiting, compensation, learning and development, performance management, leadership and succession planning. Her department's most recent undertakings include a focus on employee engagement, company culture and diversity and inclusion.
David Henry is Senior Vice President of Connected Home Business for NETGEAR. He carries global P&L responsibility and leads the product marketing, product management, and engineering organizations.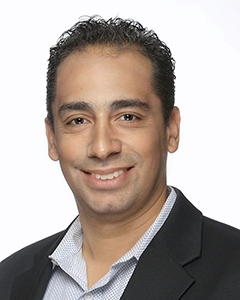 A 15-year NETGEAR veteran, Henry started his career as the Sr Product Line Manager for wireless router products where he launched NETGEAR's RangeMax™ product line, which propelled the company into the premium WiFi market. Over the course of his career David has expanded the WiFi category and fostered the company's industry leadership. David is responsible for the launch of several of NETGEAR's flagship product lines including Nighthawk™, Orbi™, and Nighthawk Pro Gaming.
Currently, David is leading the transformation of the Connected Home business from hardware-based products to a subscription-service business with value-added services such as NETGEAR Armor™ – a cybersecurity offering.
Savoy's full 2020 Most Influential Black Executives in Corporate America listing is available online as of, April 14, 2020 exclusively at www.savoynetwork.com. The Spring issue of Savoy magazine is available on newsstands nationwide. The magazine is also available nationwide via Amazon.com. Follow and connect with Savoy on Twitter, Facebook or LinkedIn.
--
This article was originally published on the NETGEAR blog. Fairygodboss is proud to partner with NETGEAR. Find a job there today!