5.07k
CEO & Co-founder of Fairygodboss
As a community focused on helping all women achieve their career goals, Fairygodboss is committed to diversity in the workplace — including our own company's diversity and inclusion efforts. While we believe most startups our stage and size do not measure their demographic diversity, we are committed to surveying our small group of employees on their demographics, and to publishing and updating that information regularly.
Since July 2020, we have surveyed and published this information bi-annually and used it to inform our recruiting practices. We have also implemented demographic questionnaires for all incoming job applicants, required diverse slates for all open roles at our company and expanded the number of job listing partnerships to ensure our applicant pool is representative and diverse. Simply put, we are creating accountability and transparency, and committed to continuous improvement.
Below are the results of our most recent anonymous demographic surveys.
October 2021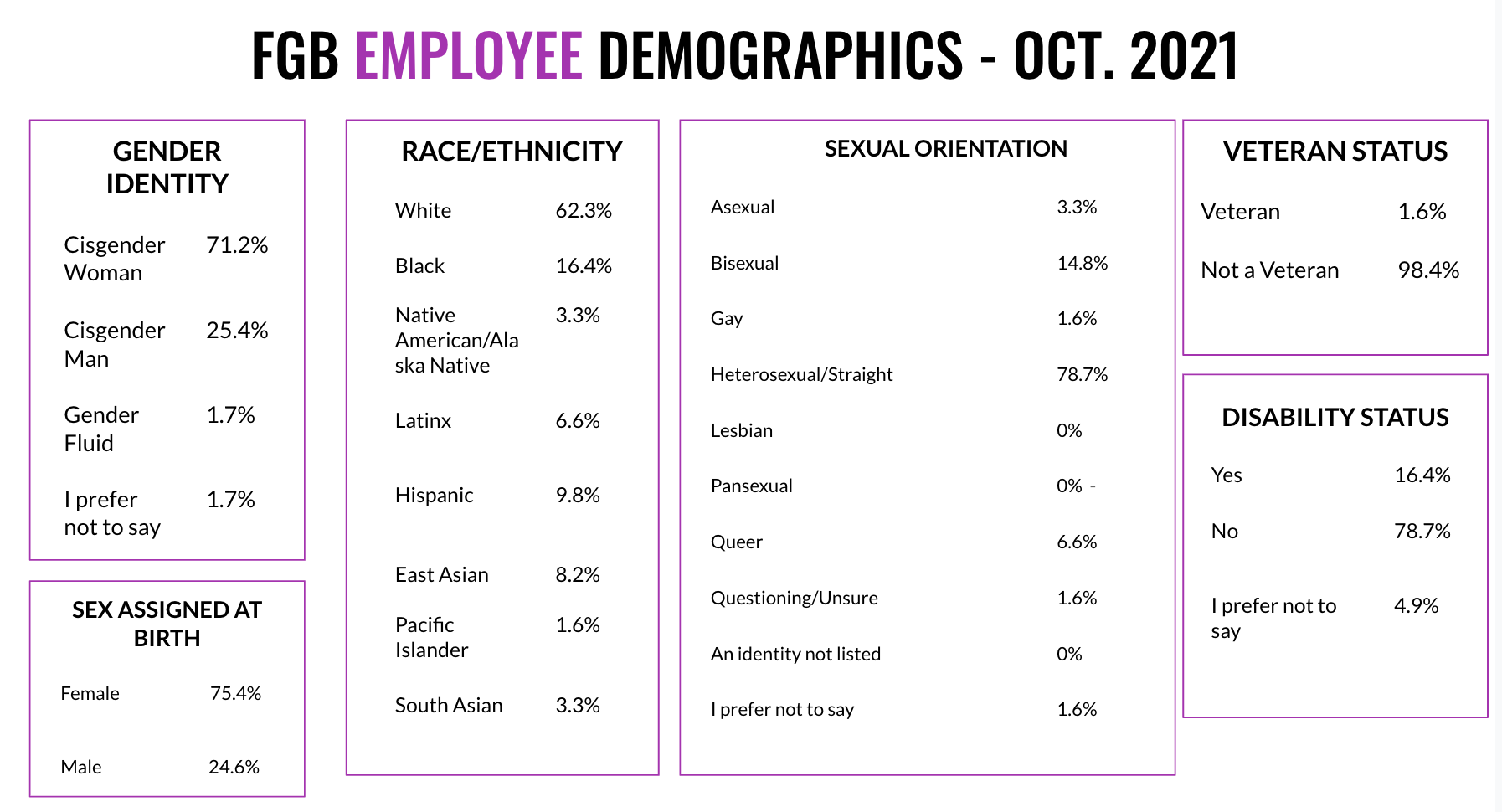 February 2021