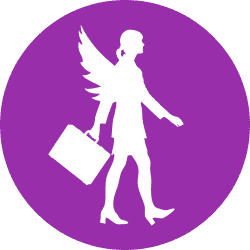 1.93k
Connecting career-minded women
This past year has disproportionately impacted women and especially Women of Color both at home and in the workplace, leading to high rates of burnout. Women's careers have been setback years of progress and they may not fully recover until 2024 – two years after the recovery for men is predicted according to economic scenarios modeled by McKinsey and Oxford Economics.
Fairygodboss was created to empower women to help one another find success throughout our careers and every day, women come together in the virtual Fairygodboss community seeking advice, connections and support. We want to take that support a step further and provide a live platform where women can get their toughest questions answered and connect with others going through similar experiences.
We're honored to announce our first-ever women's conference, entitled the "Fairygodboss Inspiration Summit," happening Tuesday, April 13. This event is designed to empower women to help each other as we navigate the challenges and rewards of the workplace, especially during this time of unprecedented difficulty.
The Fairygodboss Inspiration Summit, presented by Cisco, Spectrum, Salesforce and Boston Consulting Group will take place between 11:30 a.m. - 6:30 p.m. on April 13 and will feature a mix of keynotes by accomplished executives, personal development sessions and networking opportunities.
Speakers include:
Michelle Gadsden-Williams, Global Head of Diversity, Equity and Inclusion at BlackRock, and author of "Climb: Taking Every Step with Conviction, Courage, and Calculated Risk to Achieve a Thriving Career and a Successful Life

Fran Katsoudas, Executive Vice President & Chief People officer at Cisco

Hannah Yang, Chief Growth Officer at The New York Times

Ann Anaya, Chief Diversity Officer at 3M

Rhonda Crichlow, Senior Vice President and Chief Diversity Officer, Spectrum

Kimberly Cummings, Founder, Manifest Yourself
Sessions will include keynotes on finding inspiration at work, transitioning to a career you love, and crafting your career journey, in addition to presentations and panels on topics like how to find mentors and sponsors, allyship in the workplace, the challenges working mothers face, financial literacy and independence, and more.
Registration for the Fairygodboss Inspiration Summit is now open, and the event is free. All are welcome to attend and we hope to see you there!
Thank you to our sponsors: Cisco, Spectrum, Salesforce, Boston Consulting Group and 3M.