Whether you're discussing your next career move, seeking mentorship or asking a hard question, some conversations need to be private. One on one conversations are where your network — and career opportunities — soar. That's why when FGB'ers asked for private messaging, and we delivered. Here's how to message your connections and take your conversations with other FGB'ers to the next level.
All About Messaging on FGB
FGB'ers can now directly message other FGB'ers. In order to be able to message another FGB user, you must already be connected. Group messaging is on the way.
How to Message a Connection
You can initiate a message in four different ways:
1. Clicking "Message" on your connection's profile.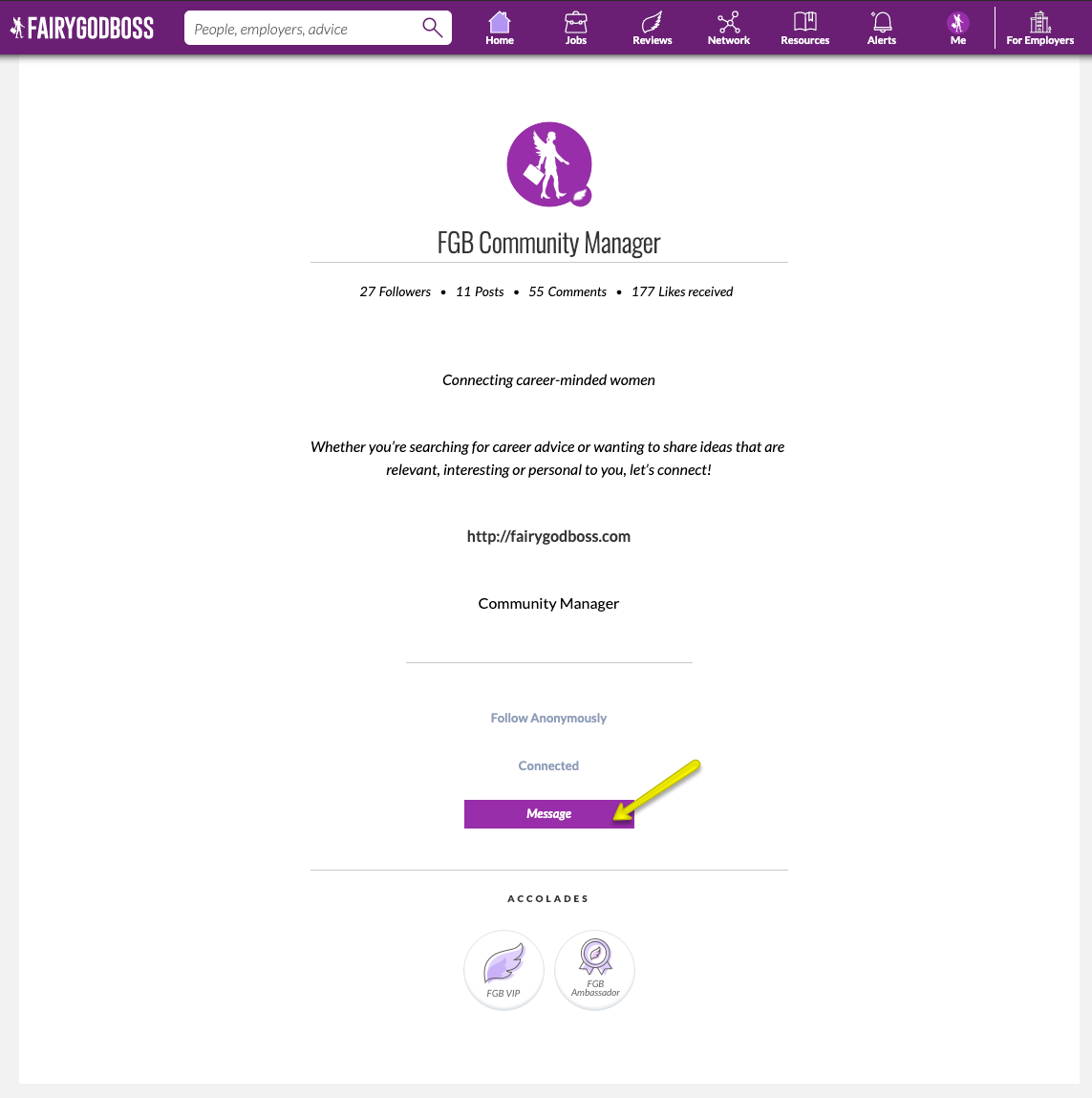 2. Hovering over your connection's username, then clicking "Message."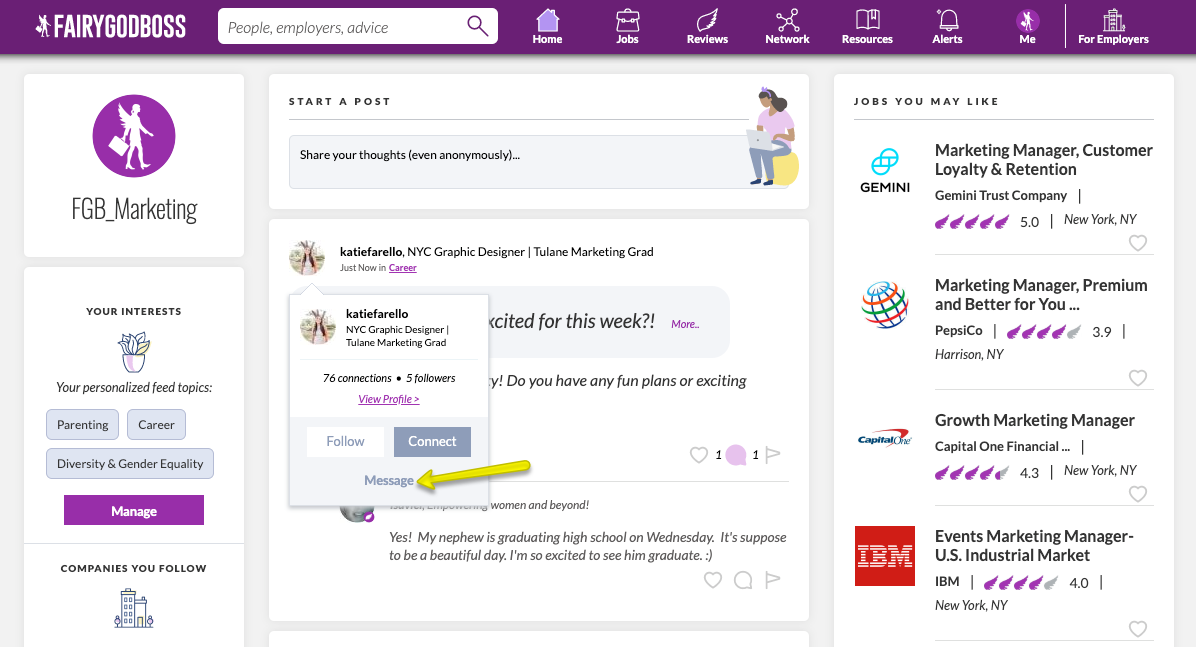 3. Messaging your connections on your "My Network" page.
4. Visiting your "My Messages" page.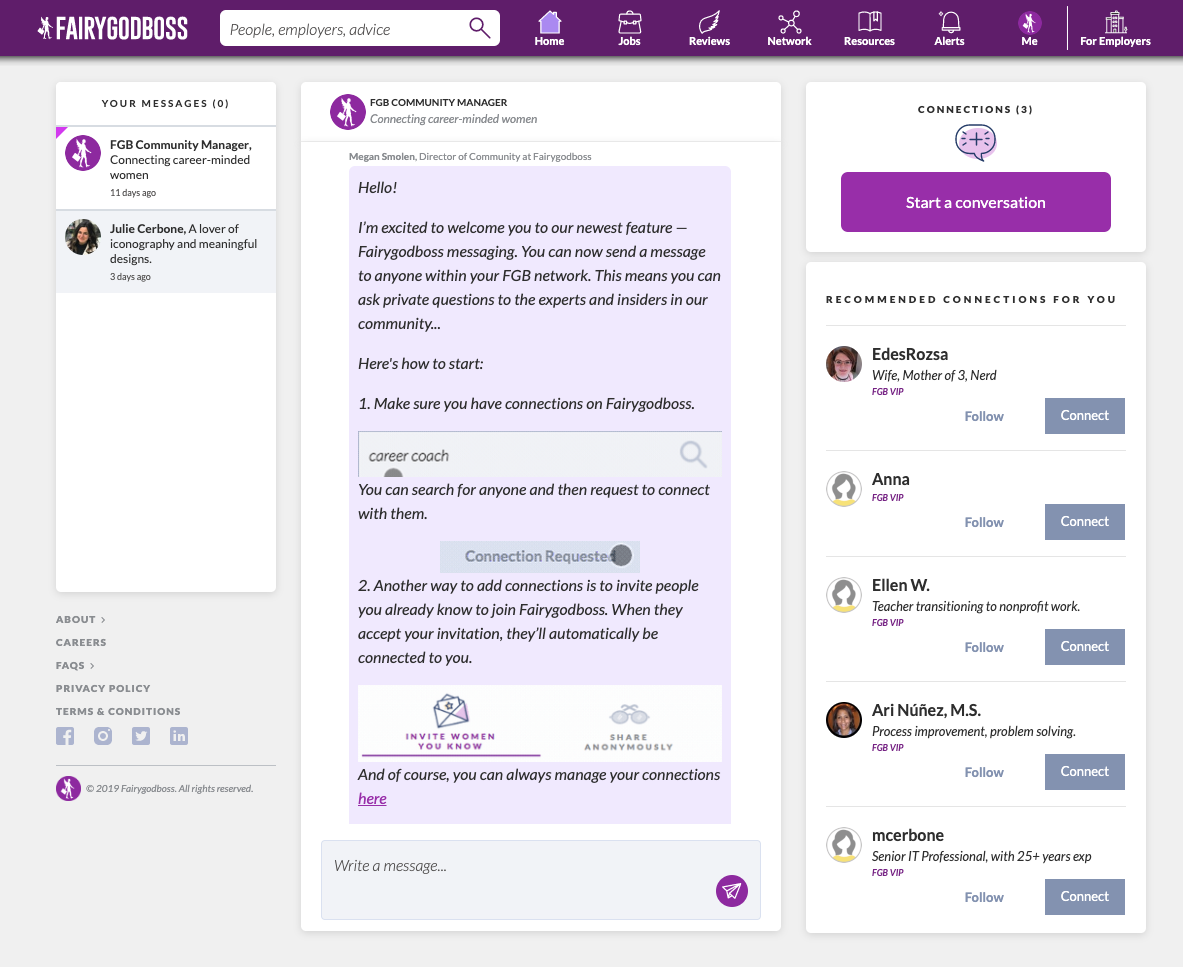 Clicking on the "Message" button will trigger a slide-up screen at the bottom of any FGB page you are on, opening up the message between you and your message recipient. Clicking on the link in the upper right hand corner of this slide-up will take you to your "My Messages" page. You can also access this page by clicking on "Me" and clicking on "My Messages". The "My Messages" page will show you all of your messages and message history. The "My Messages" page will show you all of your messages and message history."
How to Message Someone Who Is Not A Connection
If you want to message a user that you aren't connected with, send them a request to connect! You'll see a notification and an email when they accept, then you can send them a message. You'll also get an email when a user sends you a message.
Other Details
-If you remove a connection, you will no longer be able to see the message history between you and that user. Reconnect to see the message history again.
-If you're seeking inspiration on who to connect with in the FGB network, we've created a Recommended Connections module. Start growing your FGB network by connecting with them! You can see your Recommended Connections on the righthand side of the "My Messages" page.
-Soon, recruiters will be able to message users that they aren't connected to.