10
Most working moms with young children aren't thinking about traveling the world—especially after just giving birth. But that is just what Karen Edwards is doing thanks to her country's generous maternity leave policy.
The 33-year-old mother of two from London is currently trekking the globe with her husband, Shaun, and their 3-year-old daughter Esmé and newborn son Quinn. The family started the trip when Quinn was just 9-weeks-old.
In an interview with ABC News, Karen explains that she took a similar trip when her daughter was born. She also says that traveling with her kids is surprisingly less demanding than juggling motherhood while managing a home.
"I try to explain to people … it's actually easier than being at home because at home you've got so much more things to do in just running a household," she said. "We're really happy with what we're doing."
She has been documenting her travels on her Instagram account which has almost 100,000 followers. Shaun also has his own account with even more photos of the family.
In case you were wondering, Karen is a nurse manager and has partially paid leave for the first nine months and unpaid leave for the final three months. The family says they are affording the trip by renting out their house while they are away. It also appears that some of their Instagram posts are sponsored by advertisers.
So far they have been to exotic locations including Spain, Central America and the Pacific Northwest.
Here are some of our favorite shots of Karen and her family enjoying her time off:
Shopping in Guatemala.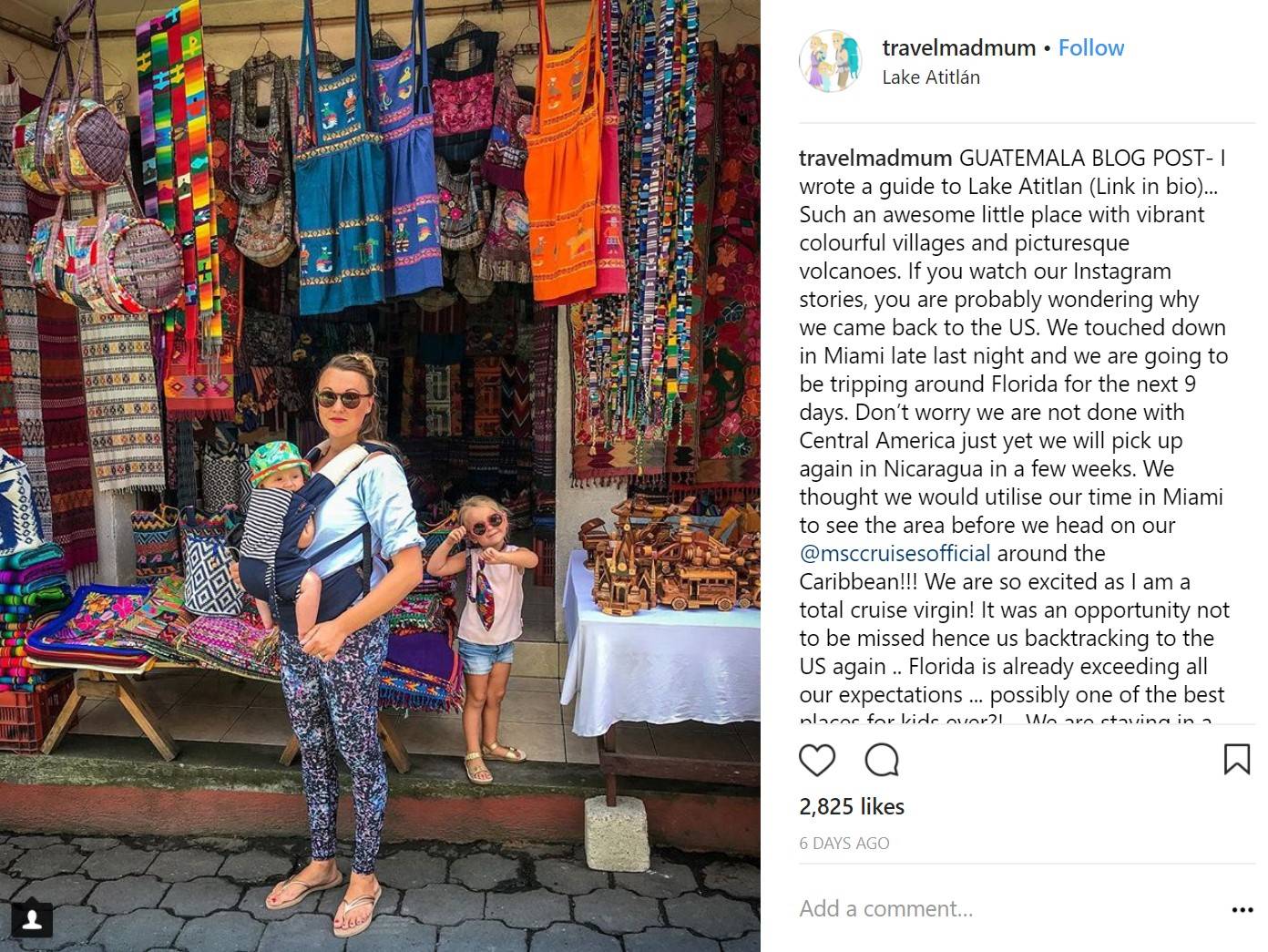 (Source: Instagram)
Feeding iguanas in Belize.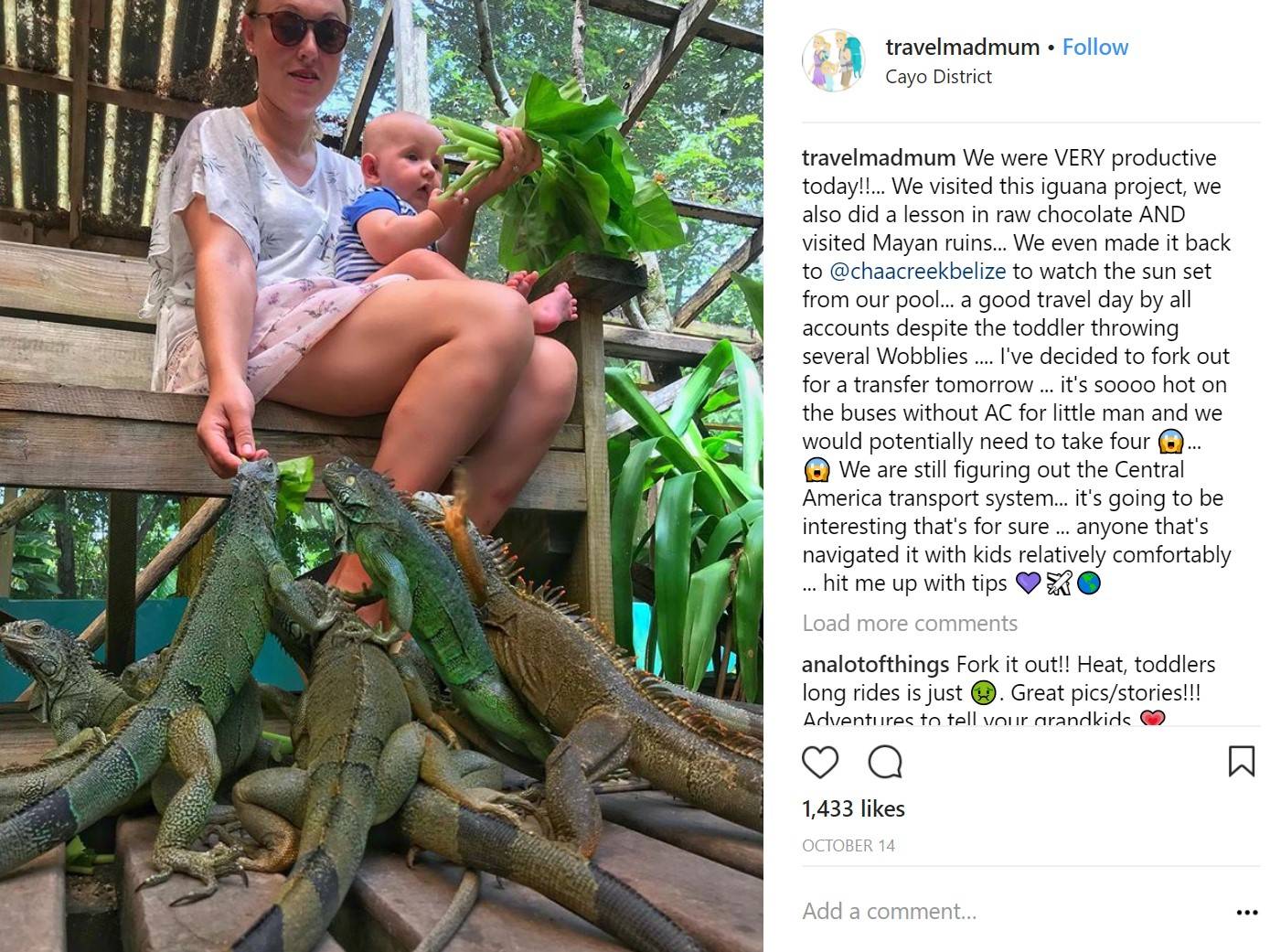 (Source: Instagram)
Posing for a family photo in San Francisco.
(Source: Instagram)
Checking out a zebra in South Africa.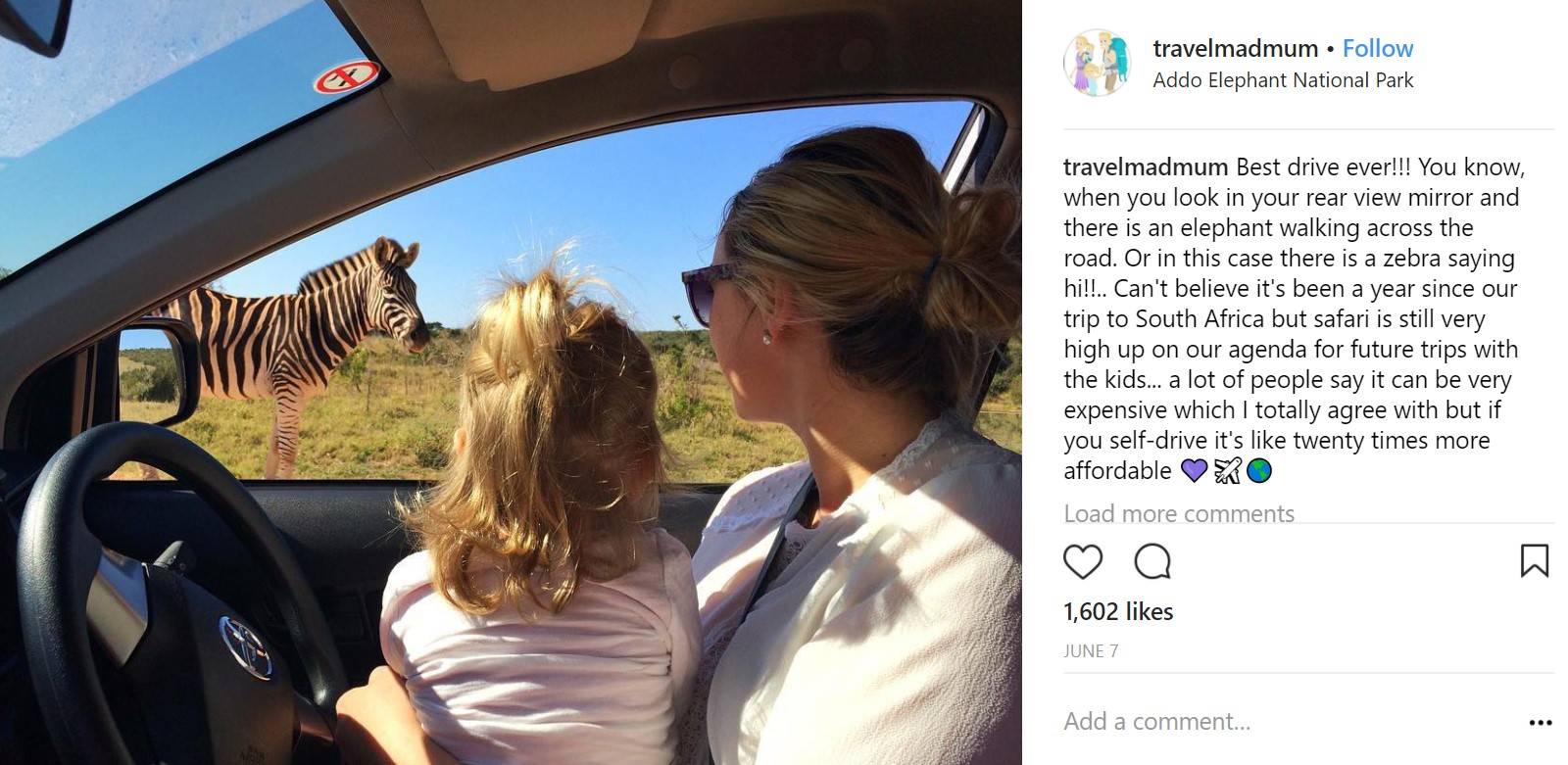 (Source: Instagram)
Taking in the Canadian Rocky Mountains.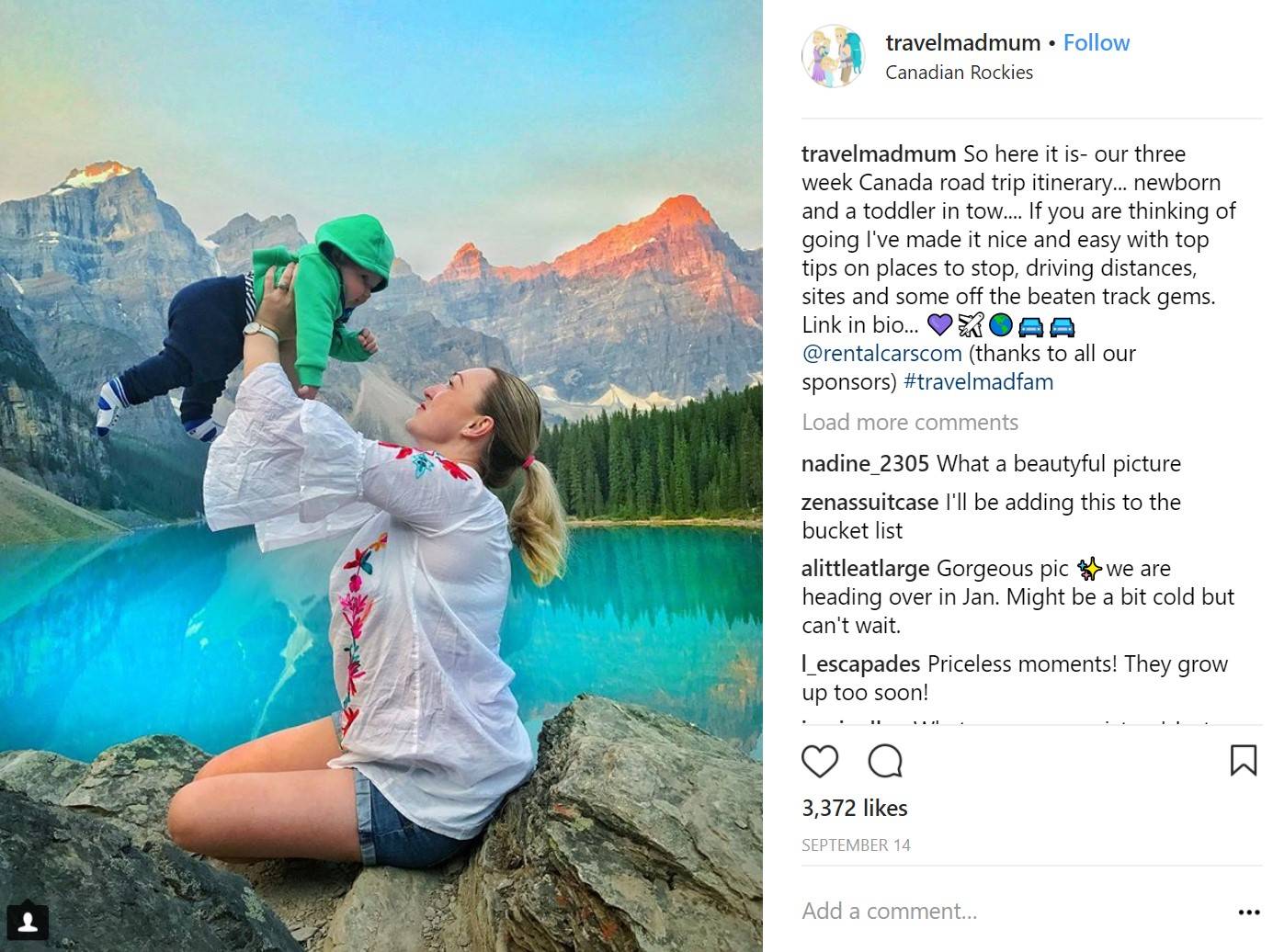 (Source: Instagram)
Breastfeeding in Vietnam.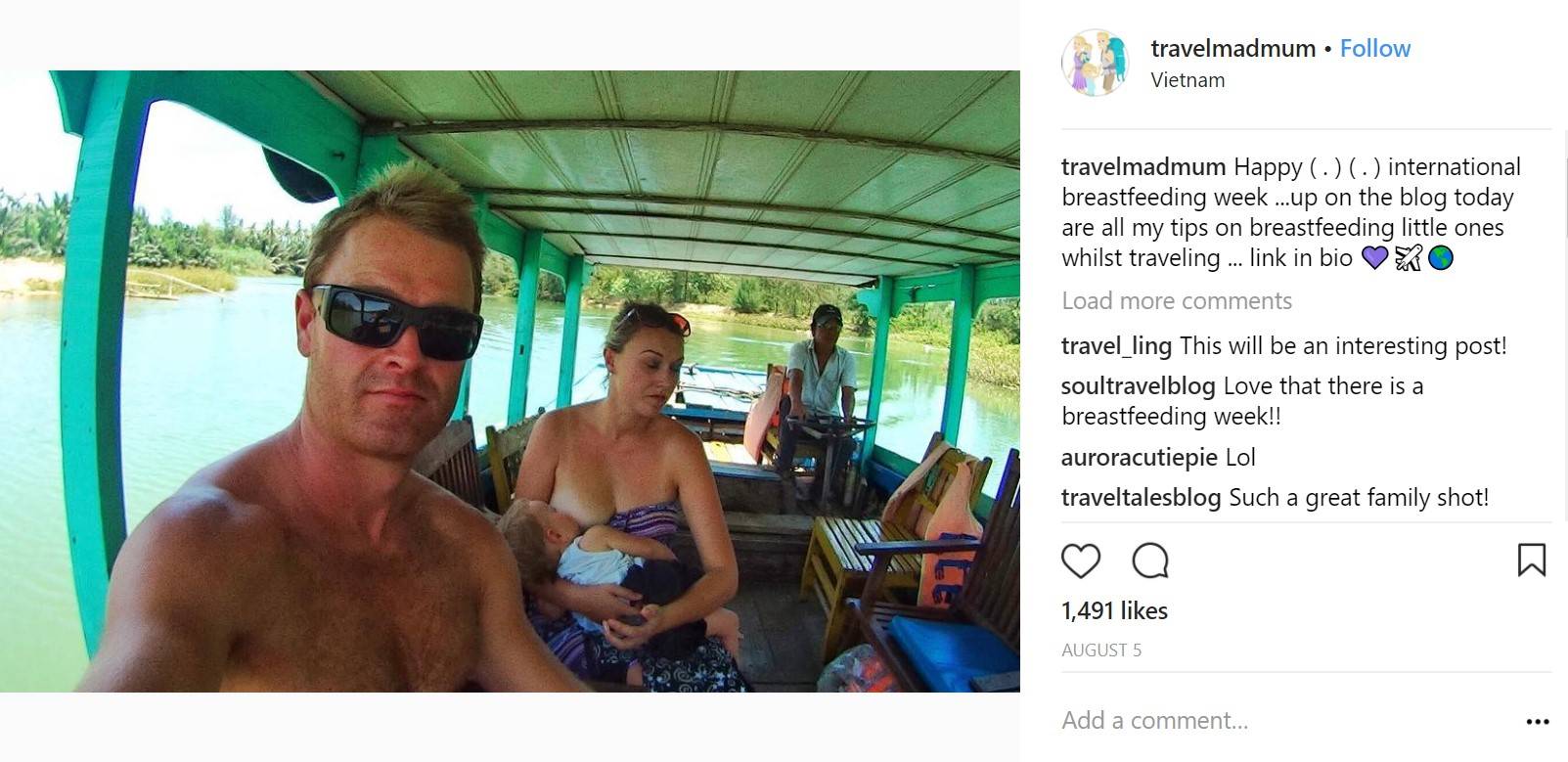 (Source: Instagram)
Relaxing in Spain.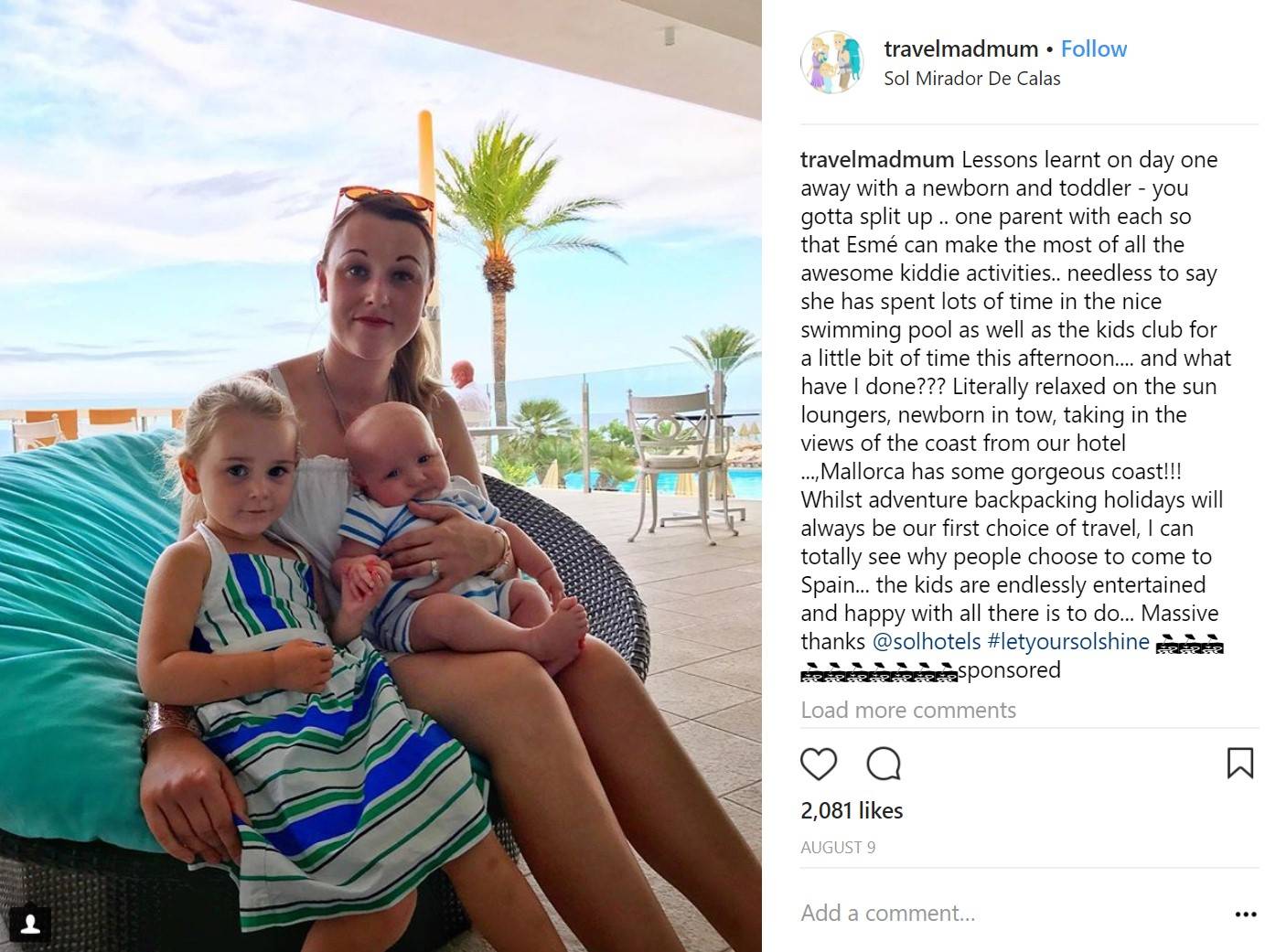 (Source: Instagram)
Enjoying the view in Yosemite Park.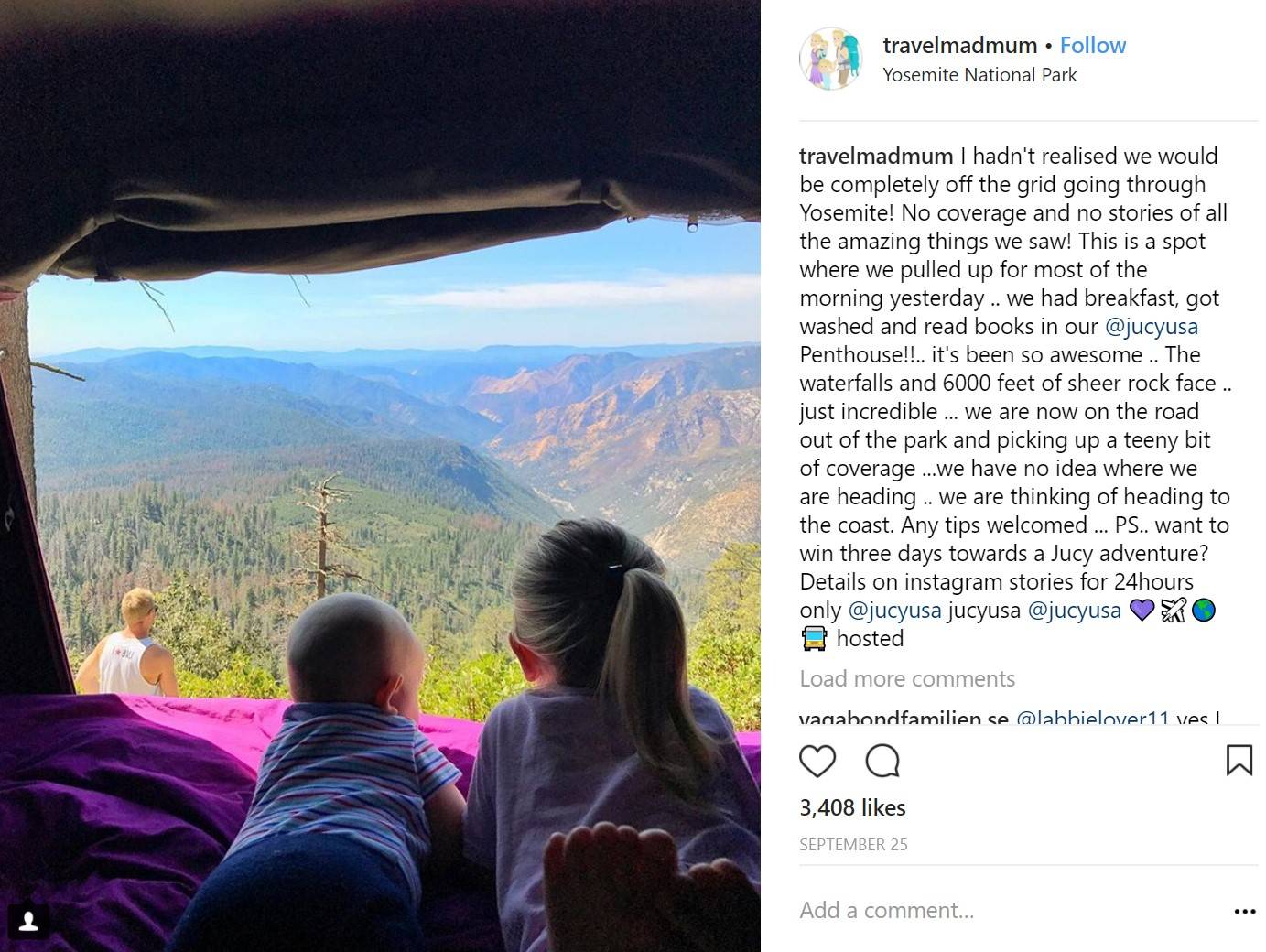 (Source: Instagram)
Touring a winery in British Columbia, Canada.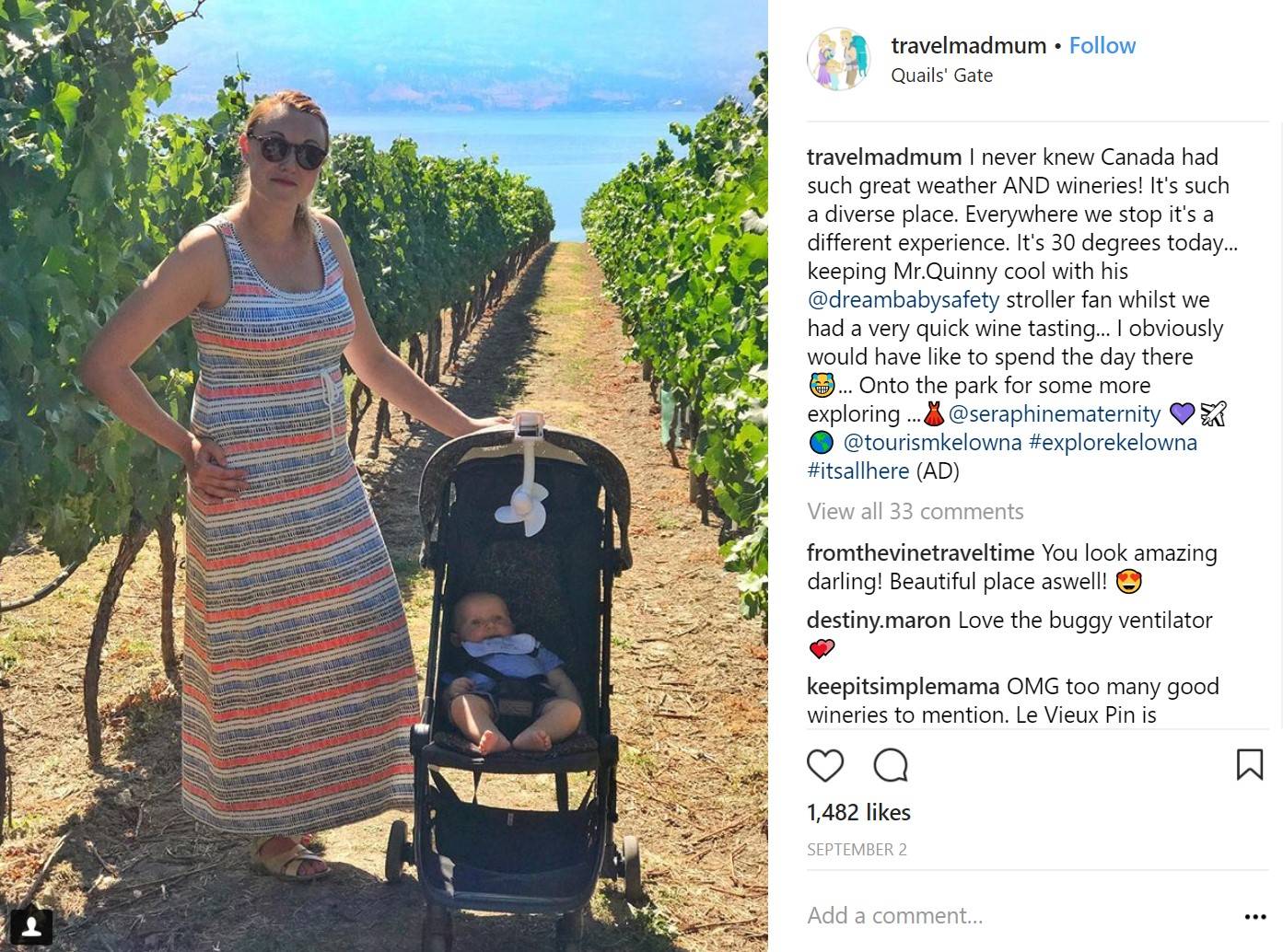 (Source: Instagram)
Visiting LEGOLAND in Florida.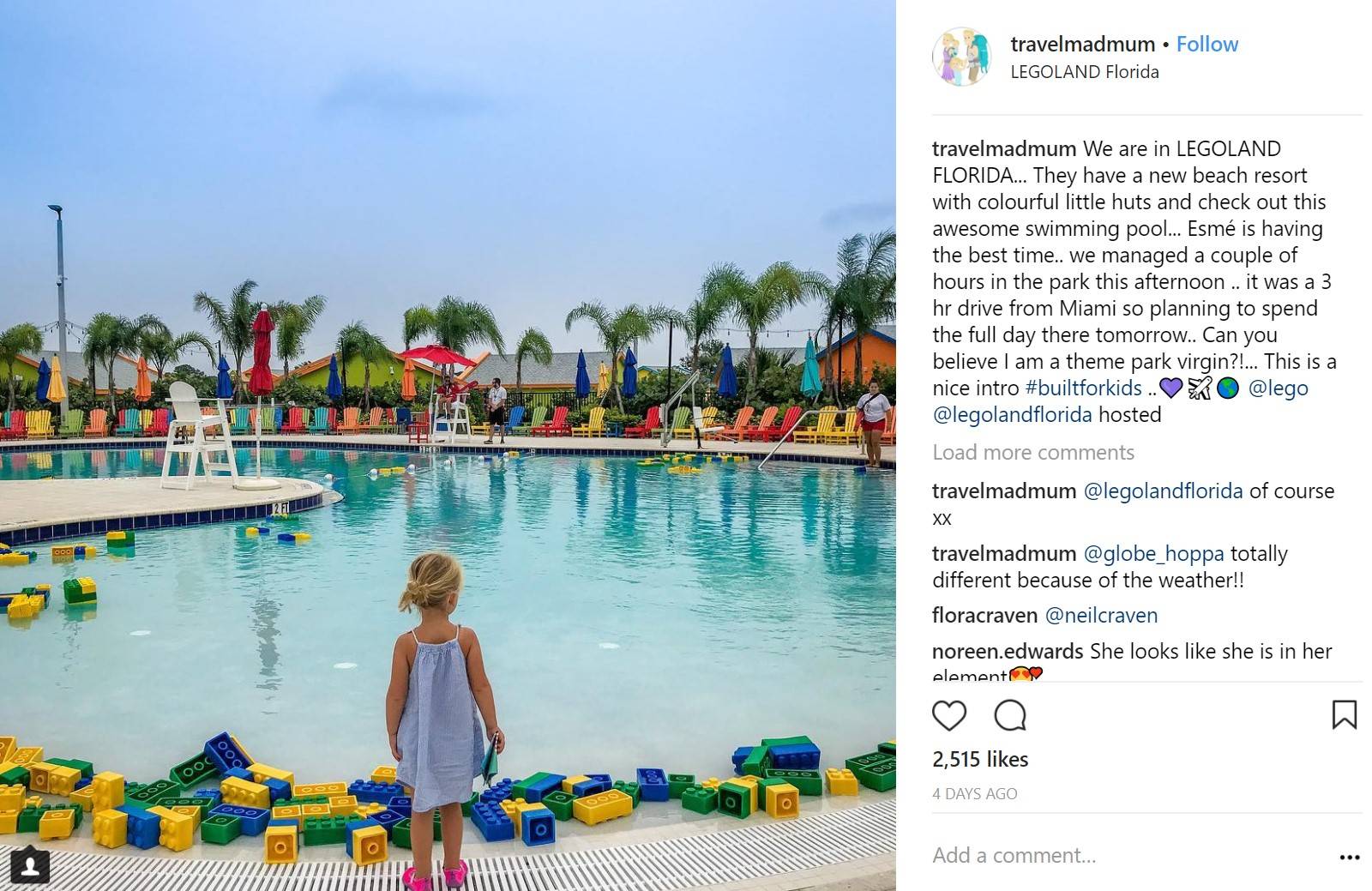 (Source: Instagram)
--
This article originally appeared on WorkingMother.com.