10
No one ever said this would be easy — pursuing a career while raising children. But I'm doing it. And you can, too. Since starting with Robert Half more than two decades ago, I've worked my way up the ladder, and now I have three kids. I'm in an executive position, and while I certainly don't claim to have it all figured out, I have developed some work-life balance tips to share with others.
When I take a step back and think about what helps make it all possible, two things definitely stand out: creativity and an alarm clock. An alarm clock, you ask? It takes me two cars and a train to get to work, and two cars and a train to get home, which totals four hours of commute time. So, yes, the alarm is set to 4:45 a.m. to get up. Then it goes off again at 4 p.m., which can be an even greater challenge, to make it to the train station and then home for dinner or youth sporting events.
As for creativity, that's all about maximizing my time to create work-life balance. I do that with the help of mobile technology, a small gym for working out in my garage and an awesome commute option that has free WiFi. By working on the train (the Altamont Commuter Express in the San Francisco Bay Area) every morning and evening, I can get home at a decent hour to start my second job — as Soccer Mom.
Then, after the kids are done with homework or in bed, I can get a bit more work done in the evening if I need to, or I can sit on the couch and watch TV with my husband.
Two more work-life balance tips? Aim to work when it works best for you, and know that it's never a 50/50 split between career and family. Sometimes work will demand more of your time, and sometimes your household will need more of you. Don't keep score. Just keep putting your best foot forward.
Confronting work-life balance issues early on
During childhood, I had to grow up quickly. At a young age, it was often my job to take care of my younger siblings, feed them dinner, help them with homework and take care of our apartment. I also had to think about my own school assignments, activities and, eventually, a part-time job.
Later, when I was working for Robert Half, I decided to go back to school to earn my bachelor's degree. It was an overwhelming endeavor combined with family and work. Two of my children were in diapers by then, and I had moments when I thought, "I can't do this!" But the company was flexible with my class and homework schedule, and my manager was excited to see me go back to school!
I learned to dig deep, to ask for help when I needed it and to keep moving forward. It paid off, and when I walked across the stage at graduation, I knew I'd accomplished something for myself, my family and my company. (Employers, check out these tips on making work-life balance a part of your employee retention efforts.)
Finding the right role models
Even today, I know that without Robert Half's accommodating organizational culture, openness to flexible schedules and tools to work remotely, along with the encouragement of my fellow working parents, I would not be able to do what I do. What also makes this possible is my husband and kids, who are very supportive and proud of my career and my professional growth.
I'm fortunate to work for a company that has many other women in leadership roles who successfully blend work and family. I also have a boss as a role model who is supportive of working parents and sets a great example for them. He always reminds me and everyone in his department that our families come first. It starts from the top, and working for someone who truly believes in the importance of family life makes me feel more comfortable.
For those who don't have the good fortune of an understanding manager, I'd suggest looking for others to emulate, whether it's someone in another department or outside of work. You might also want to take the initiative to be a trailblazer. At one point, I shared a "work-life balance" model with our senior leaders, advocating for flexible scheduling that would foster an engaged workforce with fewer sick days and reduced employee turnover. Now we know that we're able to tap a much larger talent pool by supporting a less-rigid work environment.
Other work-life balance tips
I do my best to pay it forward and to set a good example for the people I manage. I disconnect when I'm on vacation so I can return refreshed — and I avoid emailing my team members when they are on vacation. I encourage them to be there for their families, attend parent-teacher conferences and make sure they're at the soccer games.
When I'm not mentoring someone at work, I'm involved with my daughters' sports programs. I volunteer my time to offer strength training to the girls during practice. I feel like it's a way to give back to the community.
A healthy lifestyle is essential to my sense of balance, so I pack a lunch daily. I also work hard to stay in shape so I can run marathons. I attend lunchtime boot camp sessions at least once a week hosted by Robert Half employees who volunteer their time. This helps me get to know people from every department in a more casual environment. I've found that by attending these sessions, I've made a lot of connections outside of my department and have been able to use my experience and role within the company to offer advice on a variety of topics.
Letting go of guilt
Go easy on yourself! I used to feel guilty about leaving the office early to make it to the train station. On the flip side, I would feel even more uncomfortable when I compared myself to stay-at-home parents or working parents who lived much closer to work.
Life is about doing the best you can with what you have. When you're at work, do the best you can to make a difference. When you're at home, do the best you can to make a difference. It won't always be a perfect balance, and that's OK.
As I often say, never get so busy making a living that you forget to make a life!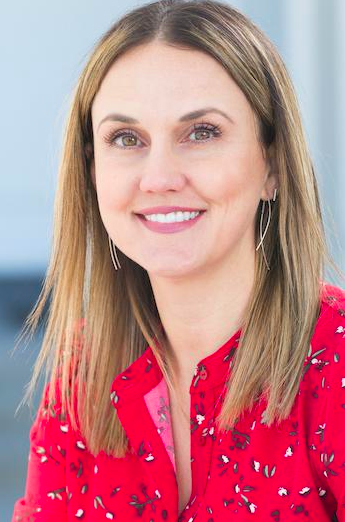 Nikole Castro started working at Robert Half in 1998 and is Vice President, Interactive Media & Operational Support/Business Technology. She's married to a former police officer, and when he was working weekends and she was working weekdays, their time together required some serious juggling. They enjoy camping, boating and wakesurfing with their two soccer-playing daughters, ages 15 and 16, and son, 22, a recent college graduate (and amazing snowboarder). They have three dogs and a rescue kitten. The dogs are featured on Nikole's Instagram account, which has nearly 70,000 followers. Two of the dogs helped Nikole train for the Boston Marathon, which she ran in 2016.
--
Fairygodboss is proud to partner with Robert Half. Find a job there today!