Following the video, she shared the topless mirror selfie, in which she's covering her breasts with her arm and kissing Legend. She then tweeted to her 10 million followers about how "crazy" social media can be in terms of inundating our feeds with "killer bodies."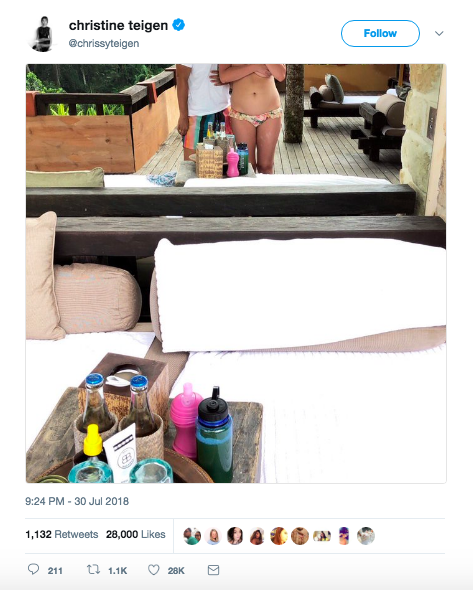 "Instagram is crazy," she writes. "I think it's awesome people have killer bodies and are proud to show them off (I really do!!) but I know how hard it can be to forget what (for lack of a better word) regular ol' bodies look like when everyone looks bonkers amazing."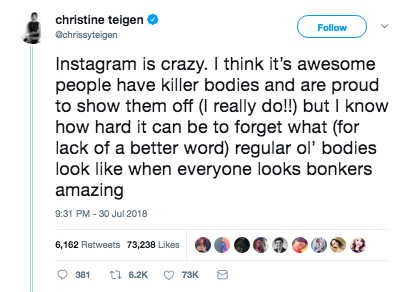 In a separate tweet on the thread, she adds that she wouldn't necessarily label her post as "body confidence" because she says she's not quite there yet.