20
You need a job to help pay for school, but you don't want to work insane hours or commit to a full-time job just to make a measly amount of money. If you think high-paying part-time jobs simply don't exist, you're wrong. Though you may have to be strategic in order to find part-time jobs that appeal to you, it's totally doable.
And we're giving you a head start. These high paying jobs for college students actually pay a decent wage and most have flexible hours or are part-time jobs, so they don't have to interfere with your schoolwork. Which one of these is the right job for you to make good money?
1. Dog Walker/Pet-Sitter — $13.09/hour
If you're an animal lover, this may be one of the best part-time jobs you can land. is just about the perfect part-time job. You get to hang out with adorable dogs all day! The hours for this are flexible and depend on when the clients work and go away. Also, if you're dog house-sitting for the weekend, you have a chance to catch up on homework at the same time.
When browsing good part-time jobs and flexible part time jobs, you'll probably come across tutoring positions. This is a good one to use your skills from college in a part-time job, even more so if you're an education major. For younger kids, you'll know your hours will normally be weekends or after school lets out. For lower-level college students, it can be flexible depending on your classes.
3. Library Assistant/Circulation Clerk — $12.81/hour
Having a job on campus can help you make a lot of helpful connections you might not have made otherwise. Working in the library not only gets you that and a salary, but also easy access to study materials and resources in your downtime.
Transcribing is a job that's easy to work around your class schedule — and easy to do. You listen to audio recordings and type what's being said. The work can be a little tedious, but it pays well and it's always good to have a job with flexible hours. Plus, you can get paid more if you learn enough to specialize in medical or legal transcribing.
This is an entry-level job that only requires a high school diploma, making it a good choice for college kids. If you're good with customers and decent with counting money and basic math, this is a great choice.
6. Casino Dealer/Server — $8.27/hour
While this may seem low to you, casino etiquette says you should tip your dealer 10 percent of your net winnings at the end of the game. Even if you lose, you should tip based on the service. So if you're giving great service and people at your table are winning, you're going to be raking in the cash.
As a server, you should make a minimum of a dollar on every drink you serve to someone while they're playing.
Speaking of tips, this is another job where you can make a ton of them in addition to the hourly rate — especially if you're looking for weekend part-time jobs. If you're bartending in a college town, there's a good chance things are going to be packed on the weekends. While this means it gets hectic, it also means you're going to be making a lot of money.
English majors, this one is for you. You are able to work from home and choose the frequency of your assignments. It's also an opportunity to write about almost any topic you can think of, as well as get experience if you want a future career in writing.
There are a lot of people out there that need help making their resume job-search ready. You can get work from firms that contract out resume writers, or ask around campus for people who are graduating soon. They might appreciate some help.
Many families need reliable childcare when they're at work or running errands. If you have CPR certifications or were a babysitter as a teen, there's a good chance people will want you as a nanny.
If you're an accounting major and a night owl, this is a great option. It's third shift working at a hotel, balancing accounting books and doing other tasks. If you have a later class schedule, you could possibly work full time and build up some savings in addition to taking classes.
12. Hotel Desk Clerk — $9.73/hour
You have to have a certain type of personality to do this job, but it can be very rewarding if you do. It's a great way to meet new people and can lead to a future full-time career in the hospitality industry. It pays a bit less than a night auditor, but this job isn't as involved with the accounting side of things.
13. Freelance Photographer — $25.20/hour
You'll have to have a nice camera and some actual experience shooting things besides Instagram pictures of your dog. Freelance stock photography is a great way to continue to be creative and make money doing it.
14. Freelance Graphic Designer — $29.31/hour
Another great way to be creative, this is a great choice if you're an art major or plan on going into graphic design. It's experience for a future career, and a boost to your portfolio if you've done work for companies instead of just for fun.
15. Fitness Instructor — $19.76/hour
If Zumba or yoga is your jam, consider teaching a class to people. You get a guaranteed workout during the days you have a class, so you don't have to worry about scheduling gym time. It's also a great opportunity to meet people and help them achieve their own fitness goals, so it can be a super rewarding job.
Companions assist elderly, disabled or ill patients with everyday tasks and activities. Depending on your client, it can be a lot of work, but it's a chance to brighten someone's day. It's one of the most rewarding jobs out there if you're able to develop a good relationship with the person you're taking care of. You'll actually look forward to going to work!
17. Massage Therapist — $19.64/hour
You're required to get a license to be a massage therapist, but you don't have to have a college degree. This job also doesn't have set hours — it's all based on your clients. This is seen as good experience if you're planning to go into the medical field, nursing or physical therapy.
18. Professional Cleaner — $11.11/hour
Depending on where you're cleaning, this salary can fluctuate a lot. Private cleaners normally can make a bit more, but you can also find a decent salary at medical facilities and professional cleaning companies. A lot of professional buildings require cleaners after regular business hours, so it's a good job for a college student's schedule.
If you have a dependable car and a smartphone, you could be in business with Uber. You have to be 21, but it can be a fun job you can do whenever you want. If you aren't a big partier, you can make a killing driving intoxicated people home during nights and weekends — Uber's peak times.
20. Starbuck's Barista — $9.74/hour
Starbucks isn't the same as every other coffee shop. If you work more than 20 hours a week, it has a pretty awesome benefits package called Your Special Blend. It also offers the Starbucks College Achievement Plan that's worth looking into.
21. Junior Bookkeeper — $14.72/hour
If you're getting an accounting degree, this is a great way to start. Some places only need part-time bookkeepers so you can work around your classes. It's a good way to get your foot in the door and get on your way to a future career.
Another good job for accounting majors, this simply entails helping people do their taxes. It's more of a seasonal job, considering you only prepare taxes once a year. It's still a good way to save up money before summer break rolls around.
23. Sales Associate — $9.93/hour
This is a great job for those of you who have been talking your parents into things all your lives. Often you can sell things like appliances and electronics and make a commission when you close a sale. You have to be good at it, but those who are can make a lot of money.
24. Administrative Assistant — $15.46/hour
Many companies need help performing secretarial and receptionist duties that keep things running. You have to have strong Microsoft Office skills and possibly some accounting background for billing duties, but it's a great way to get an inside look at a company. If it's a place you might want to work for in the future, this gives you an inside look at the environment.
25. Dental Receptionist — $15.07/hour
Dental receptionists schedule appointments and reminders, as well as handle billing and insurance information. It might be hard to find a part-time position, though, and it could be difficult to get a position if there are limited offices where you're located.
This is fairly similar to being a companion, only in a medical environment. Orderlies help patients bathe and dress, perform basic housekeeping tasks and help transport patients around the hospital. Basically, you take direction from nursing staff and help them so they aren't as overwhelmed.
Office clerks can work in schools, hospitals, government offices and a variety of other places. It's kind of a glorified term for a receptionist. You're answering calls, filing and doing data entry. It's a good job for you if you like being busy and are good at multitasking. Customer service skills are also valued.
If you like being outside and aren't opposed to manual labor, landscaping is a quality job. It can be as simple as mowing lawns and weed whacking, to digging and doing heavier labor. It's one of those summer jobs that can get you in great shape!
29. Virtual Assistant — $15.67/hour
If you're looking for online job opportunities, and you want to find online jobs that pay well, consider becoming a virtual assistant. Virtual assistants can be hired to do a host of administrative tasks that are typical of an office — only they do them in the comfort of their own homes. Online jobs like this offer a lot of flexibility as well as varied work. You might be asked to do scheduling, manage email, create PowerPoint presentations or various other tasks. It all depends on what's needed.
30. Mystery Shopper — $8-25/hour
Mystery shoppers often start out at lower salaries that increase based on the experience you gain. Salaries also can vary a lot. Often you go out by assignment and you'll get work based on availability. You're instructed to make a certain purchase at a store or restaurant and then you evaluate the experience. So technically, you get paid to shop!
31. Warehouse Worker — $12.62/hour
Another job where you can't be afraid of manual labor, it's one where you can make good money. Amazon has warehouses all over the place and other retailers have them as well. You load and unload the trucks that take goods all over the country. With the manual tasks you have to do, it's also a good way to stay in shape.
Not all part-time jobs pay minimum wage. Look into these opportunities for a job that's enjoyable and pays you enough to really help out with tuition costs.
Next Steps
Does landing a part-time job freak you out? Don't sweat it! More college students are working now than you might think (think work study).
According to The New York Times, more than 40% of college students work 30 hours a week or more while also attending school. An even larger percentage works five to 30 hours a week. And these students are still kicking butt and attending classes. You can too!
If landing the perfect part-time job is your goal, take some time to spruce up your resume and make sure your cover letter is up to snuff. Check out 7 Common College Student Resume Mistakes and How to Fix Them for tips on how to make yours stand out.
Are you a graduate student? Check out The 14 Best Part Time Jobs for Students in Grad School.
Article sources:
"7 Common College Student Resume Mistakes and How to Fix Them." https://fairygodboss.com/articles/college-student-resume-mistakes
"21 Jobs for Lazy People That Pay Well." https://fairygodboss.com/career-topics/best-jobs-for-lazy-people
"How To Find Freelance Writing Jobs: A Beginner's Guide." https://fairygodboss.com/articles/how-where-to-find-freelance-writing-jobs
"The Pros And Cons Of Freelance, Remote And Part-Time Jobs." https://fairygodboss.com/articles/the-pros-and-cons-of-freelance-remote-and-part-time-jobs
About the Career Expert: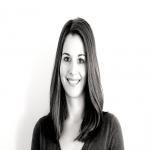 Sarah Landrum is an expert career blogger and the founder of Punched Clocks, a career and lifestyle blog helping professionals create a career they love and live a happy, healthy life. For more from Sarah, follow her on social media and subscribe to her newsletter.