The founders of the Flex Company - whose product, a menstrual disc, is the first real innovation in feminine care in nearly 80 years - are onto something big.
"If we lived in a world where every woman lived unashamed of her own body, think of the collective mind space we'd free up for women to focus on solving the world's most pressing problems. Being a better citizen. Advocating for others. Inventing new solutions. Supporting causes she cares about. Being a better sister, mother, partner, or friend."
It's this big-picture idea, the co-founders say, that has motivated their business. Founded in August 2015 by Lauren Schulte, Erika Jensen, and Panpan Wang, the Flex Company aims to chip away at the stigma that continues to surround women's periods, bodies and reproductive health. As the founders note, "boys in most public schools in America aren't taught about menstruation, and girls are taught to hide their tampons. So from the moment we become women, we feel ashamed or embarrassed of our bodies."
When Schulte, Jensen and Wang were brainstorming ways to help girls and women combat this sense of shame, they realized that so much of the negativity we feel toward our periods is associated with the products we use. "No matter what product a woman prefers," they say, "she deserves to have healthy, safe, comfortable options. And no woman should be shamed for choosing what's best for her own body."
That's how they came up with the idea for a menstrual disc. Schulte recalls getting yeast infections from tampons - even organic ones - and found menstrual cups difficult to use. "Plus," she adds, "I don't like that menstrual cups' primary marketing angle is to shame women about wanting something disposable."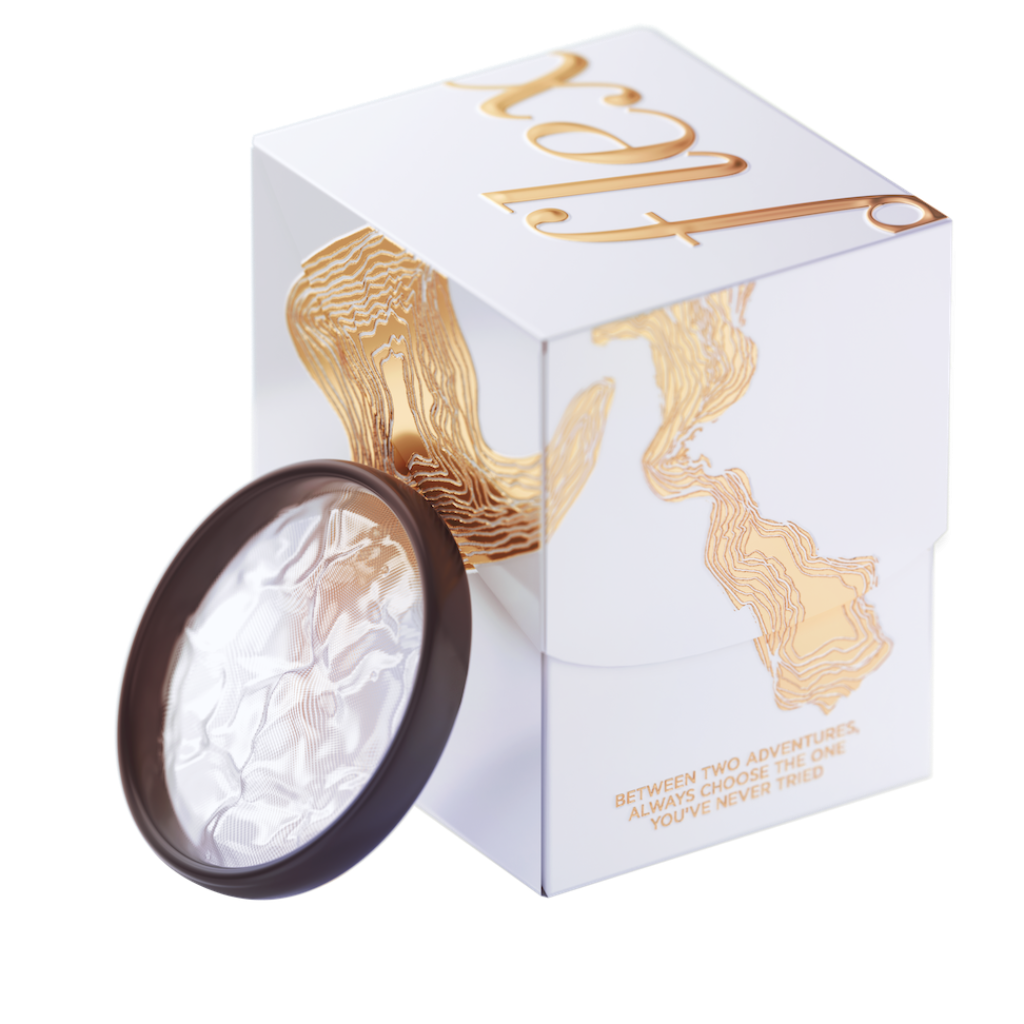 Pictured above: The Flex Company's product, a menstrual disc. Photo courtesy of The Flex Company.
The Flex Company started shipping to customers last October, and their revenue is booming.

"We would not have the explosive growth we've seen so far if we weren't selling our product online," the founders say. "Truthfully, awareness is the easy part; the hard part is adoption. How do we get women to change their behavior to adopt a radically different product?...Particularly one that goes inside of a woman's most sacred space?
"We use technology to replicate the first-time 'tampon' experience," they explain. "So, in a way, we act as our customer's best friend sitting on the other side of her bathroom door, coaching her through the process. So we'd say the Internet is our secret sauce to adoption."
Another secret to the Flex Company's success is its diverse team. While their employees come from a variety of backgrounds, the founders say the one thing that binds them together - including the men on their team - is their passion for supporting and building up women. And they practice what they preach: beyond advocating for women out in the world, the founders make a point to build up their own team by creating a company culture of support and growth.
"Not only do we pay for employee learning (whether a course, book, workshop or online class), we also give employees a bonus for applying their learning in their day-to-day roles," the co-founders explain. "Feedback is often viewed as a 'negative' thing, but frankly, none of us would be able to know where to focus our learning if we didn't have people around us, supporting us, trying to make one another better. And when someone does a great job, they know that they are deserving of the positive feedback."
Indeed, Schulte, Jensen and Wang are all about being open and frank. They're devoted to facilitating more honest conversations surrounding menstrual and reproductive health, and they admire Unbound and OMGYES -- two companies whose mission is to bring women's sexual pleasure out of the shadows and into the mainstream.
At Fairygodboss, we're also focused on increasing transparency on issues that are often hard to navigate or discuss -- so we applaud what The Flex Company is doing to change the way we think about and deal with our periods.

"Many women are still grossed out by their own menstrual fluid," the founders point out. "That said, when tampons were introduced, the idea of putting something inside of your vagina was also extremely taboo. This shows us that attitudes can change over time. With enough education, we think our society will overcome the deeply ingrained feelings of embarrassment pertaining to our own bodies."

Fairygodboss is committed to improving the workplace and lives of women.
Join us by reviewing your employer!