Featured Reviews
While it is telecommunications and technology, there are plenty of women in leadership roles throughout the company, and I believe it's only going to improve in the next 10 years.
brr30
They have pretty good programs for working moms such as on site lactation center, on site backup daycare, flex work arrangements and etc. however people are very demanding and work gets quite stressful so often that you can't really have work-life balance. It's constantly skewed to work if you want to be successful in this company. If you try to have work-life balance here, you will have bard time keeping up with the work load. I manage to leave the office "early" at six o'clock but end up either working my blackberry constantly or log into work at night.
Lady YJL
There are upsides to working for TWDC like their benefits, flexible hours, and perks - but there is also a double standard for men and women when it comes to career mobility, and one must have a lot of patience and be willing to work twice as hard for half the recognition. You must be able to speak up for yourself and have a willingness to ask for what you believe you deserve, sometimes twice or three times, and really stay on them to deliver. Finding a mentor, or an executive that you trust that will also repeatedly go to bat for you is crucial for your success - if it happens to be a man, all the better. There is definitely a 'good ole' boys' culture to a certain degree. And know that HR reps are in place to protect the company more so than they are there to protect you.
Captain She
Company of the Month
Now Hiring!
Merrill Lynch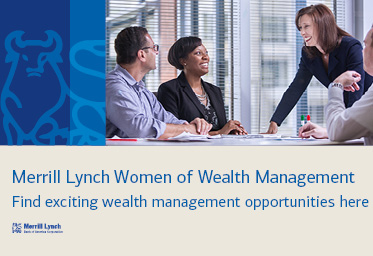 The Fairygodboss Mission
Our goal is to improve the workplace and lives of women.
Join Us
Understanding How to Improve Women's Satisfaction at Work
we connect & crowdsource:
Send anonymous messages to other members for advice and information.
We crowdsource salary & benefits.