10
As a new parent, there are a lot of skills you have to teach your children — how to get ready in the morning, how to write a check, how to say "please" and "thank you." Another lesson you may want to add to that list? How to start a business.
Megan and Wendy Carriker have owned and operated their own dog treat business — Megan's Mutt Munchies — for over a decade. Thanks to this mother-daughter duo, their business has thrived.
Megan had the idea for Megan's Mutt Munchies when she was just 11 years old. "My mom has had her business for as long as I can remember," Megan said. "We would go to craft shows and I always saw mom doing that. I always wanted to do it too."
Megan got the idea for baking and selling dog treats from an American Girl magazine. She and Wendy began to research preservative-free and all-natural recipes for their products, a staple of their business that Megan's Mutt Munchies still focuses on today.
"When she first started, my father was a baker by trade," Wendy said. "She worked with my dad to diversify some of the recipes. We don't add any preservatives to the treats, so we needed to add more things so the treats could dry in the oven well-enough. They worked together on that part, which my dad thought was pretty funny because he thought 'what's this kid going to do with these recipes?'"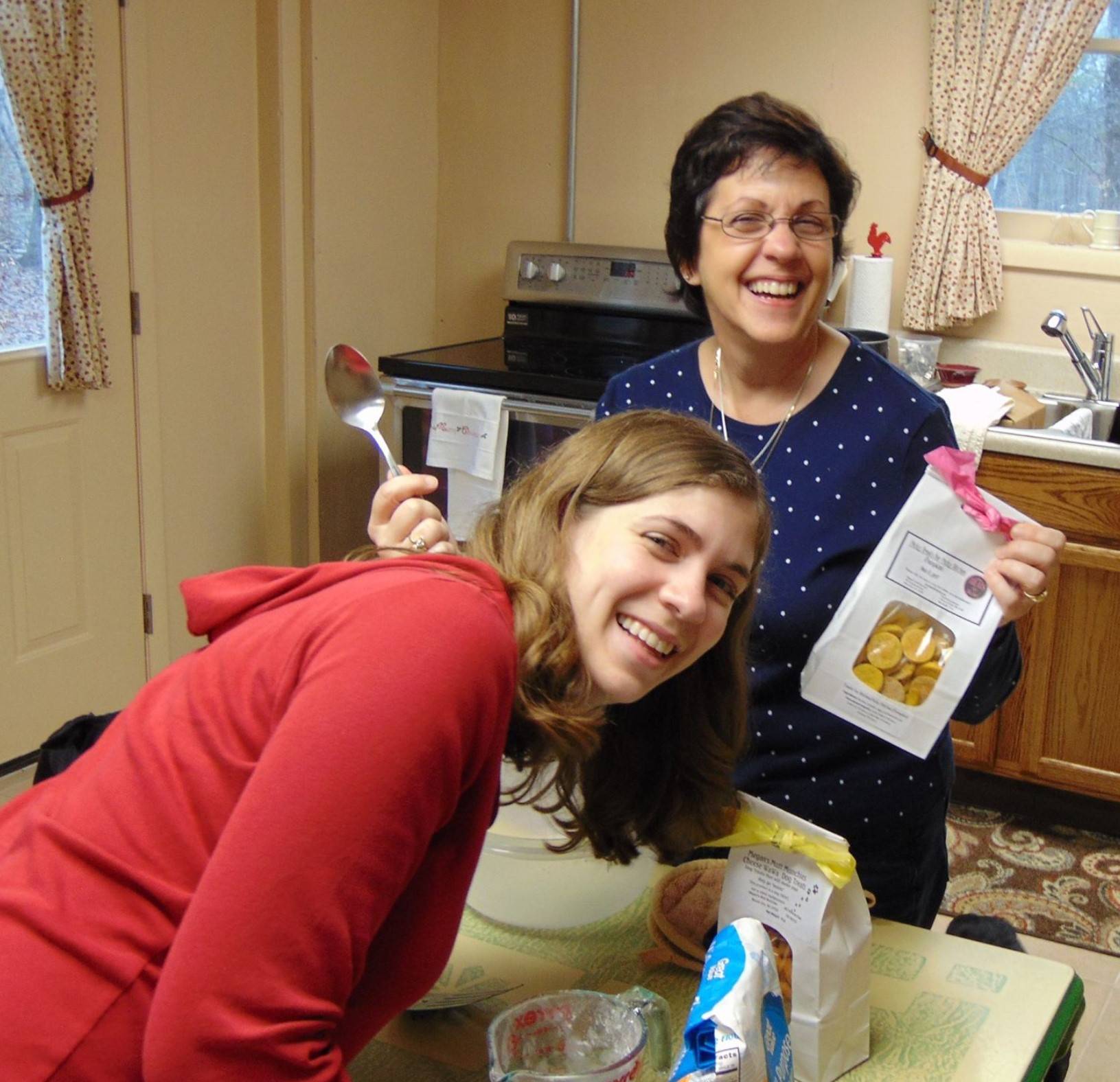 (Source: Megan Carriker)
Not too long after Megan and Wendy started baking, Megan's Mutt Munchies ended up with a free space to sell their product in the Main Oak Emporium in Mount Airy, North Carolina. Wendy had been working with the building owner to turn it into a small business rental space, and regularly brought Megan along so she could get insight into her mother's work.
"She said to the owner, 'I want to have a business too,'" Wendy said. "He said 'well, you figure out what business you want and I'll give you your space for free,' thinking that nothing would come of it. Little did he know what he had started."
And so, once Megan's Mutt Munchies was ready to launch, they have a free space in the Main Oak Emporium until it closed in early 2017.
Megan and Wendy have grown the company for over 17 years. Not only did the business become something that mom and daughter could bond over, but it became the source of some great life lessons for both.
Wendy said that she based her experiences with Megan's Mutt Munchies on how she worked with her mother at Megan's age. "I would get paid for what help I did," Wendy said. "As the girls were growing up, they knew that if they wanted to have extra spending money they needed to help or make something that they needed to sell. It was important to me that they understood earning their own money."
Today, Megan continues to use the business as a learning opportunity. As Megan is also a full-time marketing consultant and runs her own agency, she has more leeway to explore new ideas with Megan's Mutt Munchies. "I know Mom's alright with me trying different things, like a different Facebook ad campaign," Megan said. "I might not get to try that with one of the other businesses I've worked with. It's been a really good playground for experimenting with different business ideas."
Based on their positive experiences, Megan and Wendy would recommend their small business approach to others. They believe that in order to be successful, entrepreneurs must remain true to what inspired them to pursue entrepreneurship in the first place.
"One way to create a strong woman is to let her make her own decisions," Wendy said. "It had to be her business with me supporting her."
As for Megan's advice? She stuck to something tried and true: "listen to your mother."