Fairygodboss was founded on a mission of equality, diversity and inclusion — because all people deserve to be treated with dignity and respect. We stand firmly with the Black community in the fight against racism and hate. And we also recognize that words of solidarity alone aren't nearly enough.
For true change to happen, it requires us taking a long, hard look at all of the social, economic and political systems that have contributed to our current state of inequality. In Corporate America, it means questioning why this year, the Fortune 500 CEO list included not one Black woman, and why, when 64% of Black women in the U.S. say their goal is to make it to the top of their profession, they represent only 4% of C-Suite positions.
We have to do better. We have to understand that in order to truly support Black lives and build an equitable version of society for all, it also means supporting Black aspirations, ambitions and goals. It means rooting out the inequities in our economic systems, as well as our political and social ones. And it means amplifying the voices and celebrating the achievements of Black women who are paving the way for those behind them.
FGB is proud to work with corporate partners that are committed to seeing Black women succeed. For our Black Women Leading the Way in Corporate America initiative, we asked our partners and corporate contacts to shine a light on the accomplishments of some of the incredible Black women, across career stages, who are making waves within their organizations. Below, we want to highlight these 41 Black women whose corporate careers are worth watching.
And, we want to keep adding to this list! If you know a Black woman in corporate America who belongs on this list, nominate her here.
1. Jameeka Green Aaron
CIO of West Coast Operations at United Legwear & Apparel Co.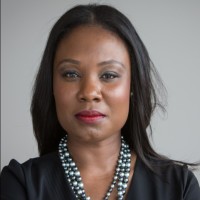 "She has over 20 years of experience working as a leader in Technology and Cyber Security at United Legwear & Apparel Co., Nike, and Lockheed Martin and is a veteran of the United States Navy. She is a graduate of the University of Massachusetts, earning a Bachelor of Science in Information Technology. Her dedication to service extends beyond her military career; she has spent much of her career working to empower, connect and support women and minorities in Science, Technology, Engineering, and Mathematics (STEM)."
2. Erika Abrams
Director of Creative Production at Encore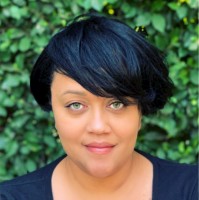 "As a creative leader who sits at the juncture of production management, human resources, organizational design and business development, Erika has dexterity at bridging multiple points of view ignites community and produces a strong and supportive culture that allows creative teams to grow and flourish. She utilizes her ability to implement thoughtful and actionable analysis — via financial reviews, highlighting operational wins, designating areas of potential risk and spotlighting untapped opportunities to navigate conflicts towards amicable solutions. She does this while spearheading the launch of additional sites and the integration of an effective, multi-location talent pool that resulted in increased profitability, at a double digit level within a short time frame. Erika inspires all who are lucky enough to know her."
3. Dana Barrett
Head of Product Marketing at Asana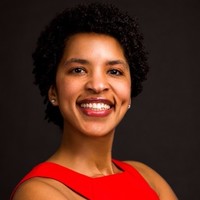 "A veteran product marketer in both consumer and B2B technology, Dana leads the product marketing team at Asana, working closely with product and sales to drive the company's global go-to-market strategy."
4. Wanda Brackins
Head of Global Diversity at RBC Wealth Management - U.S.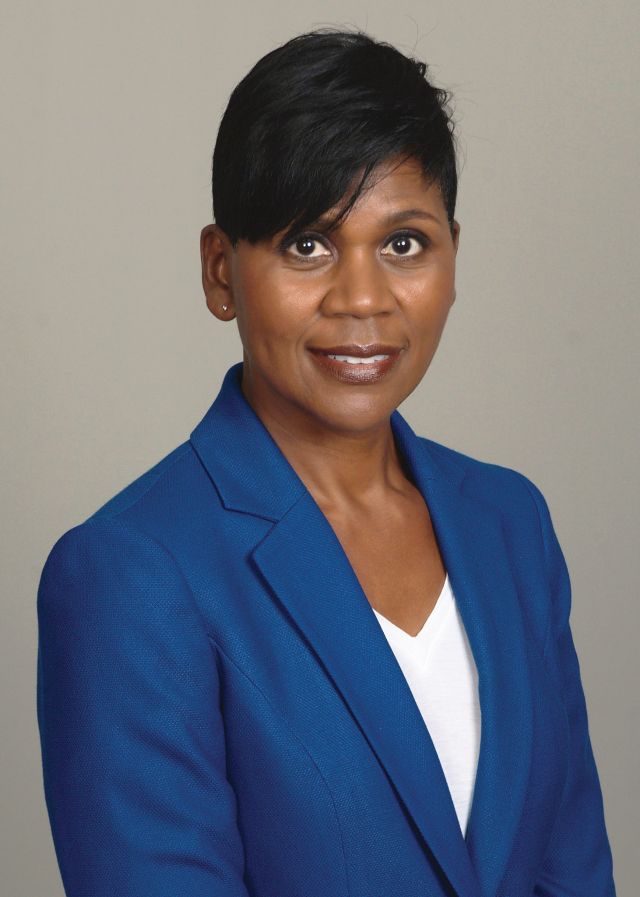 "For more than 15 years, Wanda Brackins has been a leading voice for Diversity & Inclusion efforts and commitments at RBC – both in her role as Head of Diversity for RBC Wealth Management and across the broader RBC enterprise and its network of nearly 90,000 employees. A sought-after leader throughout the organization, Wanda leads RBCWM-U.S.' Diversity Leadership Council and regularly contributes to RBC's Global Diversity Leadership Council. Examples of Wanda's leadership include: expanding the Supplier Diversity Program, which engages businesses owned by women, people of color, LGBT+, people with disabilities, and veterans to create a diverse and inclusive supply chain; acting as a driving force behind RBC's 2017 video series created to increase representation of women in financial services — the videos contributed to hiring more female financial advisors in 2018/2019 than in any year prior and a 60% increase in women in branch leadership positions; hosting events; creating fact sheets; and providing resources to individual advisors who are interested in reaching diverse populations in their area. Recently, Wanda's commitment and dedicated leadership to support communities of color led RBC to take a bold and actionable stand against anti-Black racism following the death of George Floyd. She championed fellow leaders at RBC to not just offer words of sympathy, but to outline the specific steps RBC will take to support communities and employees for a more equitable future."
5. Rouchand Bush
Recruiting Lead - Diversity and Inclusion at Nutanix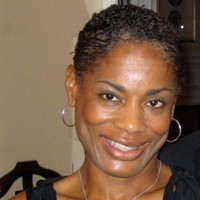 "Rouchand Bush is a kind and courageous leader who leads by example and who is excited by the opportunity to tackle big challenges. After working at HP for 15+ years, Rouchand did a major career pivot, working at a school to allow her to spend more time with her family, before transitioning into a new career in Talent Acquisition. Rouchand joined Nutanix as a Sourcer, supporting our Sales team, and quickly found her niche, using her keen ability to find candidates with unique resumes and diverse experiences, that ultimately helped them succeed at Nutanix. She has truly made her mark in expanding our team at Nutanix. Rouchand recently stepped up to tackle a new and important challenge: building out Nutanix's first diversity program to help us bring more diverse talent into the Nutanix family. This is no small feat, as Nutanix is 10 years old and has 6000+ people globally. As a manager, Rouchand is a true professional. She handles crucial conversations with valuable insights and empathy and shows she cares about her team personally and professionally, as she encourages them to stretch themselves to grow in new ways. She generously shares her expertise and leverages the larger team's knowledge by creating a safe space for sharing and experimenting. Last but not least, she's a very special human with a sense of humor that makes her a joy to work with."
6. Carolyn Cartledge-Chatman
Senior Manager, Care at Grubhub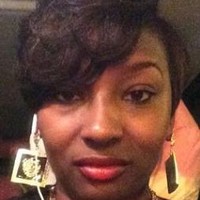 "Carolyn is the epitome of a leader. She started over seven years ago as a Support Specialist and worked her way to Senior Manager, earning every promotion over the years because of her commitment to excellence, problem solving, and collaboration. She has sky-high expectations for herself and her team of over 100, and she leads by example. Recognizing that Grubhub encourages fresh thinking, she pursued a certificate in Innovation Strategy from Cornell University and proposed why it would be beneficial not only to her, but the entire Care organization. Grubhub fully invested in her and supported this professional development initiative — a testament to Carolyn's reputation as a committed leader within the company. Carolyn also values helping others succeed professionally and is the first person to say 'yes' when asked to participate in knowledge-sharing activities, including speaking frequently on panels that focus on career growth, networking and more. Equally important to Carolyn is ensuring that she and her team deliver an exceptional level of support to our corporate clients. Carolyn is constantly managing today's challenges while planning for tomorrow's business. She motivates her team and is always thinking of what's on the horizon and how the team can be a better resource for clients and a better partner to restaurants and drivers. Carolyn is the perfect example of a trusted leader who is admired by not only her team, but by colleagues throughout Grubhub. Confident, trustworthy, motivational and supportive, Carolyn models the way and coaches others to become leaders, as well."
7. De'Sha Colon
Manager, Desktop Support at SiriusXM + Pandora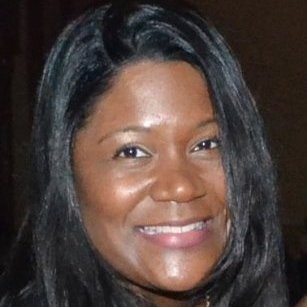 "De'sha Colon is an inspiration to all up-and-coming female leaders. Over 17 years ago, she joined SiriusXM as the Administrative Assistant to the CIO. This is where De'sha's passion and career in IT began. Over the years, she has gained confidence and knowledge that has allowed her to advance within the IT organization. De'sha is currently the Manager of Desktop Support, leading a team of analysts and technicians responsible for handling all incoming IT support requests. De'sha has built a diverse team and treats each member with dignity and respect. She ensures that each team member is given the opportunity to advance their skills, whether it be technical or leadership. Recently, one female employee on De'sha's team expressed an interest in learning computer networking. De'sha partnered with the director of the network team to set up a lab for this team member and modified her own work schedule to allow this employee to use the lab to gain networking experience. In the male dominated field of IT, it is often difficult for women to advance, yet De'sha does not allow any obstacle to hold her back."
8. Natasha Dure
VP, Culture & Communications at Ampersand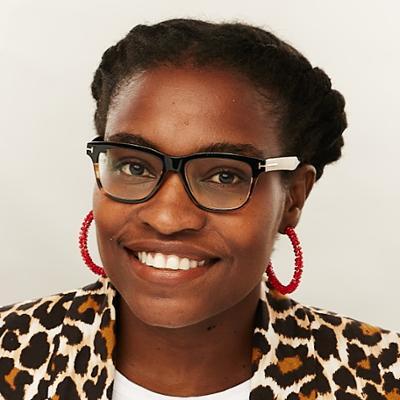 "Having worked with Natasha for 16+ years and most recently at Ampersand, I have seen her build inclusive cultures and lead events to celebrate differences across our U.S. offices all while demonstrating objectivity, authenticity, creativity and resilience… Through her leadership in D&I, Natasha created a Culture Council where all ideas are welcome and brings together employees from all of our U.S. offices to curate inclusive events. Natasha's keen awareness for what employees want comes from her openness and ability to build trusting relationships across all departments. She translates those into beautifully executed events and communications that foster our inclusive culture and demonstrate one of our core values, Embrace Diversity in People & Ideas. Natasha is a leader for change and is committed to educating our workforce and enhancing our diversity & inclusion efforts at Ampersand so that we can be a leader in an industry that is predominantly white by creating a more diverse workforce."
9. Janice Enoch
Senior Manager of Consumer Advocacy at SiriusXM + Pandora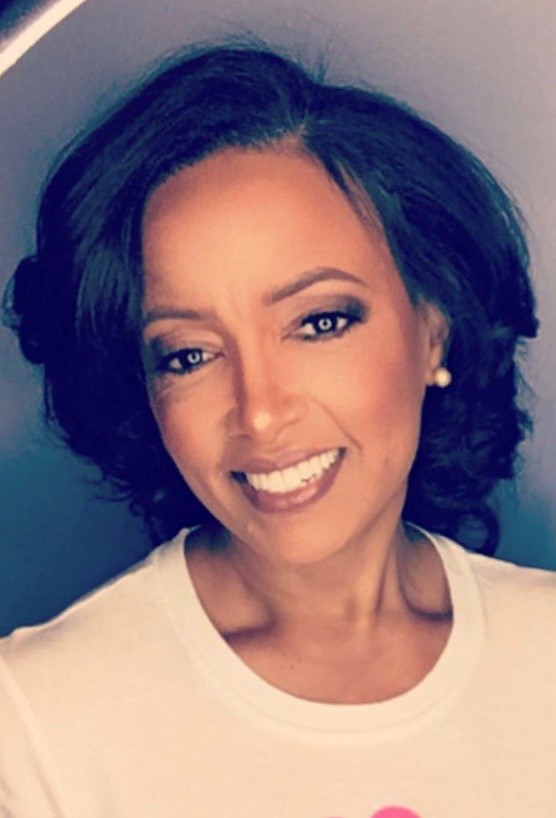 "Janice Enoch joined the Consumer Advocacy team in August of 2019. In this short time, her special brand of leadership has been invaluable. She has demonstrated the ability to quickly drill down on the many angles of a customer complaint and patiently pull together the necessary groups in the organization to address each one (and hold as many meetings as it takes to correct an error)... Big projects with lots of moving parts are also difficult for many, but Janice makes it look like a breeze. Our recent implementation of the California Consumer Protection Agreement process required attention to new systems and processing details along organizational skills. We knew immediately Janice was the right person to manage the operational piece of the project. And most recently when the company faced a service staff shortage due to the worldwide pandemic, Janice organized training for employees across the organization who had never handled a customer to process customer complaints. She handled the details, training, reporting and even opened up an all-day Zoom to help any employee that got stuck. In the end, she resolved customer issues and managed to create a bonding experience within the organization by bringing employees who never would have worked together ordinarily. We maintain the daily Zoom meetings so this new community can pop in and visit – something much needed in these trying times!"
10. Chinwe Esimai
Chief Anti-Bribery & Corruption Officer at Citi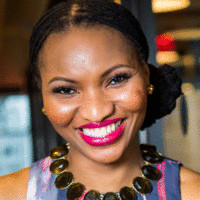 "Chinwe Esimai is an award-winning lawyer, trailblazing corporate executive, writer, and speaker who is passionate about inspiring generations of women leaders. She is Chief Anti-Bribery Officer at Citigroup, Inc. She is the first to hold this title in the bank's history."
11. Tracy Ferguson
Senior Engineering Manager at SiriusXM + Pandora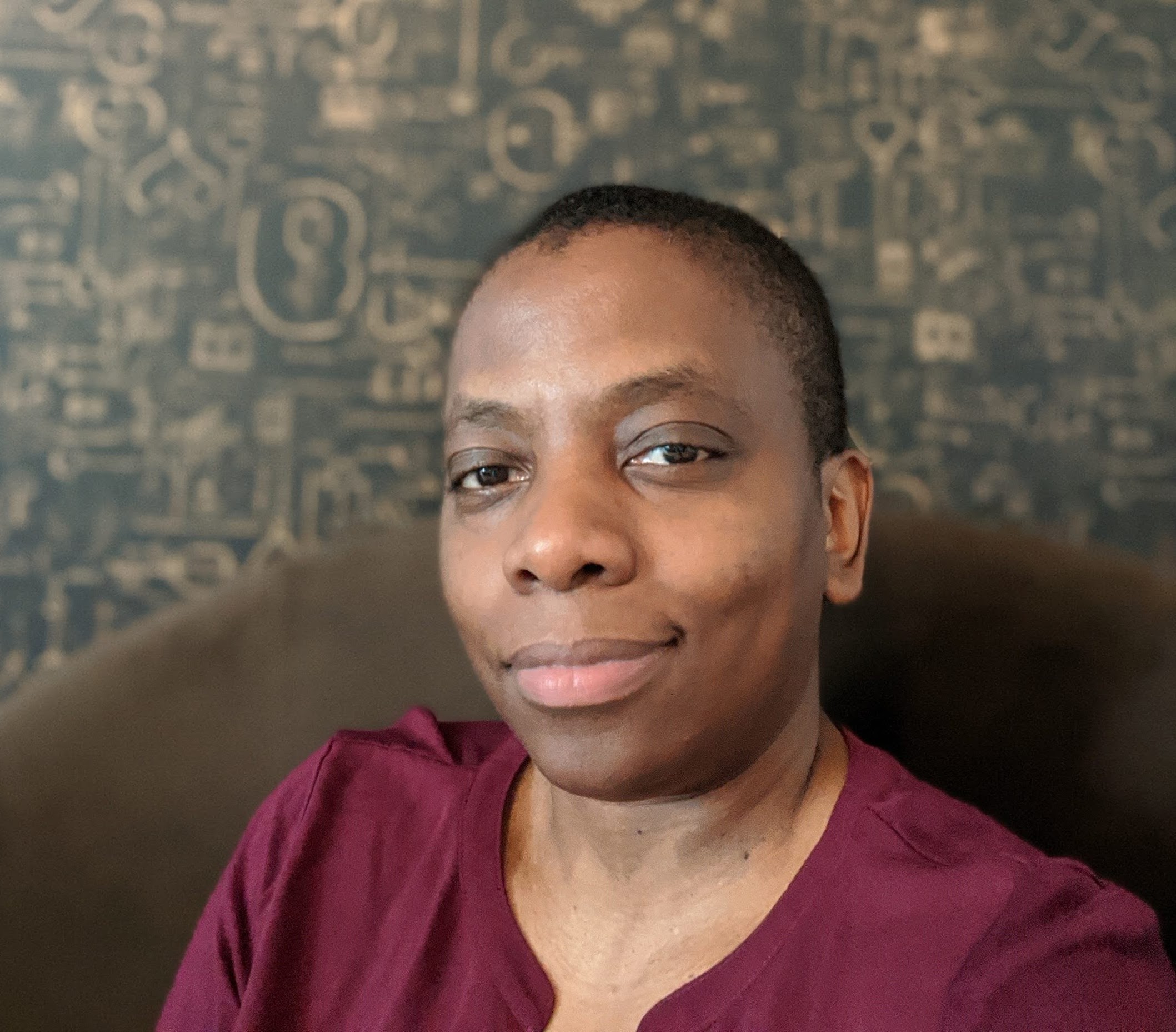 "Tracy Ferguson is a Senior Engineering Manager in SiriusXM + Pandora's Ad Services Engineering team, which delivers Ad Billing and Reporting functionality to key internal users. Her team of software engineers builds critical tools that enable financial management of our $1+ billion digital advertising business. Tracy manages cross-functional relationships with open, honest communication, while keeping her team focused on the critical functions that inform business decisions for our Finance, Revenue and Product teams. Prior to joining SiriusXM + Pandora, Tracy's diverse management background includes both corporate and military experience. She holds BS and MS degrees in Computer Science and was an officer in the U.S. Army. Tracy's international management experience at Ricoh brings an inclusive and holistic lens to her problem-solving approach. Her colleagues appreciate her drive, ability to prioritize towards business goals and excellent communication skills, and her direct team counts on her supportive, results-driven nature and views her as a role model."
12. Molly Q. Ford
Senior Director, Global Equality Program at Salesforce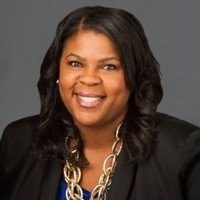 "Molly is a trailblazing leader. She creates environments that enable authentic conversations, and she is not afraid to say the 'hard things' that bring about real change. Molly always stays true to her values, and works with integrity and passion. She is inspiring."
"Molly is a queen! She brings the fire and passion to every discussion and meeting. Molly raises her team and those around her up. She is innovative and comes up with big and great ideas to help bring EQ to Salesforce."
13. Sonja Gittens-Ottley
Head of Diversity & Inclusion at Asana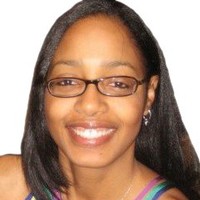 "Sonja has led Asana's D&I program since 2015. Through regular company-wide learning sessions, conversations, and education on a variety of topics, including allyship, race, and unconscious bias, Sonja continuously ensures that employees are aware, engaged and supportive of Asana's mission."
14. Kim Griffin
Advisory Partner at Deloitte
"Kim serves as the managing partner for Deloitte Miami where she is responsible for the strategy and direction of Deloitte's efforts and activities in South Florida. Kim leads initiatives that foster a diverse and inclusive culture, providing Deloitte people with opportunities for growth."
15. Tiffany Haggerty
Program Manager at SiriusXM + Pandora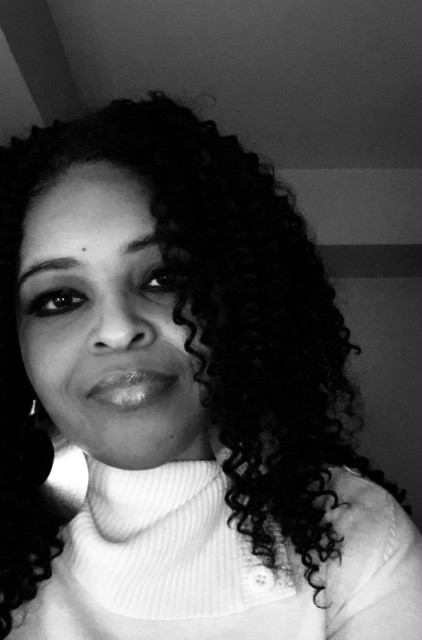 "Tiffany Haggerty has a unique role within SiriusXM and she brings a unique brand of leadership to that role. She started with us as a contractor but was soon hired on full time because of her many talents. She handles customer complaints received from States Attorney offices, the Better Business Bureau and works closely with our legal group investigating complaints involved in litigation. These are not easy complaints and require a detailed review of each using both a customer lense and company lense to evaluate situations. She has the ability to look closely at both sides of an issue and represent either fairly. Tiffany's employment history says so much about her. She has been a hairdresser, a paralegal, and managed to get a Business Degree online; this is just a glimpse into her willingness to explore new opportunities and successfully achieve goals she sets for herself. She has high standards and strong moral code that are both evident in the work she does for SiriuxXM."
16. Gerri Mason Hall
Chief Diversity & Social Responsibility Officer Sodexo Americas at Sodexo
"Gerri Mason Hall is a strong advocate and thought leader for diversity in the workplace and works to encourage greater understanding about the benefits of belonging and how we all do better when we feel valued and supported. Gerri joined Sodexo in 2006 and has helped transform the human resources function in North America. Prior to her current role, Gerri served as the Chief Human Resources officer for North America and also served as Vice President of Human Resources for Sodexo's Corporate Services and Government segments, where she led the development and implementation of human resources strategies including talent management, executive development and organizational design to drive the organization's business plan… Recently, she was named to Black Enterprise's Most Powerful Women in Corporate America and Savoy's Magazine's Most Influential Corporate Executives. Gerri is a native of Washington, DC and is actively involved in her community as well as in organizations that advance girls and women of color."
17. Kelly Herod
Principal Deloitte Consulting LLP - SAP Finance Transformation Leader at Deloitte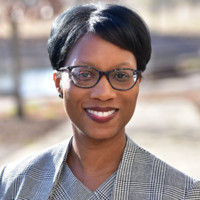 "Kelly is a leader within Deloitte's SAP practice. Her responsibilities include managing Deloitte's most complex opportunities across the practice. She is leading an effort on the transformation of Deloitte's business and reshaping how we deliver on a daily basis."
18. Cristina Jones
SVP, Customer Marketing, Brand Partnership & C-Suite Engagement at Salesforce
"Cristina is a changemaker. She has helped lead our company through tough times and she has done so with integrity, grace and by inspiring the masses. Her vulnerability and leadership skills are unparalleled."
19. Kimberly Jones
People Experience and Markets, Center of Expertise Leader at PwC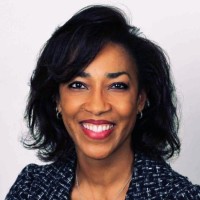 "As shared in the recent FGB podcast, Kim has had a varied career with PwC. Kim currently serves as the People Experience and Markets, Center of Expertise Leader at the firm. In this role, she is focused on improving the day-to-day People experience across the PwC U.S. firm for its 50,000 partners and staff. As part of the People experience, she leads various firm-wide initiatives in areas including flexibility, diversity and inclusion, and digital talent strategy. She also leads the firm's Market People Leader team in their ongoing work as credentialed coaches and in support of PwC's wellbeing and digital upskilling strategies. As recent events have unfolded, Kim bravely shared her experience with the entire People team (all HR/Talent/Finance etc professionals) at PwC as part of a candid conversation webcast. Kim shared her personal thoughts and emotions related to recent examples of racism and how she is eager to continue to share and speak her truth. Alongside her colleagues she is committed to bringing change and improving the workplace experience for all of PwC's Black professionals."
20. Wanjiku Kariuki
Director, Accounting at SiriusXM + Pandora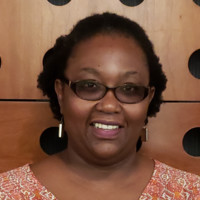 "As a first generation immigrant, Wanjiku Kariuki knows the value of hard work and dedication. Starting university in the United States at age 16 and working her way through school, she saw opportunity in an accounting career. After progressing her career at several private companies, she joined SiriusXM in 2008 as an Accounting Manager and, through dedication to excellence in both herself and her team, worked her way up to Director, Accounting. Wanjiku has effectively positioned herself as a trusted resource within SiriusXM, both as a knowledgeable accountant and practical leader. Never one to turn away additional responsibilities, she has grown her influence beyond the company and the accounting function. Her graceful manner and quiet leadership make her a valued team player. Recognizing the changing nature of accounting, she embraces technical tools, becoming an expert and facilitating training throughout the organization. She is recognized as a leader in these tools and is sought after as a speaker at both national and regional conferences. Accomplished as she is professionally, she is also a mom to three busy children and is active in the special needs and children's ministry at New Hope Church in Lorton, Virginia. She embodies what it means to have a unique voice in a dynamic company and profession."
21. Nebabie Kebebew
Product Management, Strategist at Mentor Graphics - a Siemens Business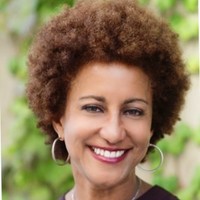 "Nebabie is leading our Women's Impact Network employee resource group which strategically advises and empowers efforts to attract, develop, retain and advance women talent to the benefit of our business and our own organizational performance. Nebabie thoughtfully drives executives to take action."
"Nebabie is the leader of our female diversity efforts by leading the Women's Impact Network at our company. She works passionately and tirelessly to make sure women are represented, women's voices are heard, and women feel valued in our organization. She is smart, bold, and courageous."
22. Melissa Marshall
VP, People & Organization at Banfield Pet Hospital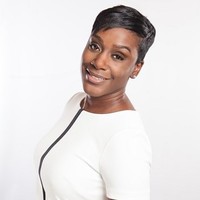 "Mel is a brilliant leader. She has a high-touch, people-first approach in all of her efforts while keeping authenticity and professionalism at the forefront. I'd nominate her time after time because her presence results in impact."
23. Nicole Francis Mason
Human Resources Specialist - Learning at ZS Associates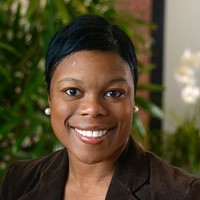 "Nicole has long been a leader in ZS' HR and Recruiting function. She serves as a true ambassador of ZS' firm culture, sharing her years of stories and experiences with new and potential ZSers as well as with her teams. Her expertise and stakeholder focus make her valuable in partnering with business leaders to support the firm's strategic objectives. She's a true role model, someone who is at the top of her game at work and in life where she is an inspiring mom of three. Nicole is also a prominent leader of ZS' Black and Hispanic Alliance and has been instrumental in shaping ZS' response to the current crisis. In her roles across the HR team, she has been sharing her stories and experiences while providing advice and creating a place for all ZSers to share their voice and expand their understanding of what inclusion means at ZS. Nicole's focus of inclusion shows across the initiatives she leads, including new hire onboarding, leadership development and other milestone learning programs in the firm. Nicole is passionate about enhancing learning programs in our North America region to ensure a range of diverse voices, stories and scenarios keep the ZS culture thriving."
24. Lisa Marie May
Executive Director at Avamere Companies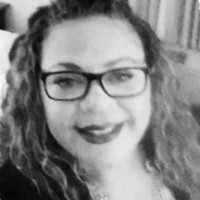 "Lisa Marie is the epitome of inclusion and lifting women up in the workplace. I have always referred to her as my Fairy Godmother. She is invested in eliminating disparities in healthcare which she has dedicated her entire career to and also focuses on building the careers of other women."
25. Charissa McCullers
Director, WW Support at Nutanix
"Charissa embodies all that we strive for here at Nutanix. She is customer obsessed, cares for her employees and team, holds a high standard while executing on our business needs. Charissa is an exemplary leader not only at work but outside of the office itself. We all should follow by her example."
26. Keisha McNeil
Head of Enterprise Learning and Development at Southern California Edison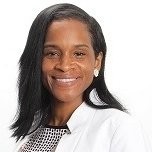 "Keisha McNeil is currently the Head of Enterprise Learning and Development at Southern California Edison. She leads the team responsible for development, design and implementation of technical, systems and compliance training. In her role, she's responsible for enriching the workforce and maximizing business performance through leading edge learning solutions for over 13,000 employees. She is committed to partnering and supporting the continued growth and development of Edison's most valuable resource, its people. Keisha creates an environment in which all feel valued and trusted. She has made an impressive positive impact on each individual and on her entire team. Through her genuine care for people, her team in turn trusts and cares for each other. She leads with vision and transparency and has created a team that feels like it can, and does, make a difference. In addition, Keisha is the President of Networkers, SCE's Business Resource Group for African American employees. She provides leadership and direction to the team while developing, managing, and implementing their strategic business plan. The Networkers provide leadership development, coaching, mentoring and networking opportunity for its members. During the wake of the protests, Networkers is at the forefront of important discussions involving race and inequity, serving as a valuable resource for the organization. In 2019, Keisha was selected as one of the Edison Award Winners, a prestigious recognition given to employees who go above and beyond their roles."
27. Robbin Mitchell
Managing Director and Partner at Boston Consulting Group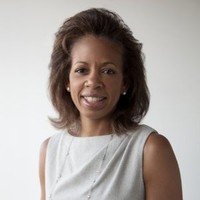 "Robbin's nomination reflects the important work she has done at BCG, both in helping us grow and develop our fashion and luxury practice and in ensuring that all BCGers, across a diversity of backgrounds, can succeed. Robbin enriches our company as a critical senior leader, both externally and internally. Externally, Robbin serves as the Chief Client Officer for one of our top retail clients. Prior to her work at BCG, Robbin was the COO of Club Monaco at Ralph Lauren, where she worked for 14 years. Robbin leverages her extensive business expertise in the retail space to bring insight to light for her clients, while also providing thought leadership to drive forward BCG's fashion and luxury practice. Internally, Robbin enhances our company culture through her passion for fostering inclusion at BCG. Robbin spearheads a Women of Color workstream for our Black & Latinx network, which is dedicated to better understanding the intersectional experience of Black women at BCG. Through Robbin's leadership, the workstream led a series of internal focus groups and created recommendations to make our internal practices more inclusive… We celebrate Robbin's authentic, generous leadership style and know that she serves as a role model to so many across BCG."
28. Wendy Morton-Huddleston
Public Sector Advisory Service Line Leader – Risk Services at Grant Thornton LLP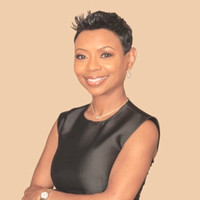 "Wendy has over 25 years of experience providing insights to federal, state, local and not-for-profit clients in enterprise risk management, business process optimization, project management, financial management, grants management and strategic planning. She currently leads Grant Thornton's Public Sector Risk Services, which innovates on services & solutions for compliance risk, controls advisory, strategic risk and fraud risk. In addition to her role leading Risk Services, she also serves as a National Executive Sponsor for the Women & Allies Business Resource Group and a Local Executive Sponsor for the African Americans & Allies Business Resource Group. In these roles she helps ensure the promotions, retention and advancement of women and African Americans into leadership positions."
29. Melina Owusu
Sales Development Representative Manager at Fairygodboss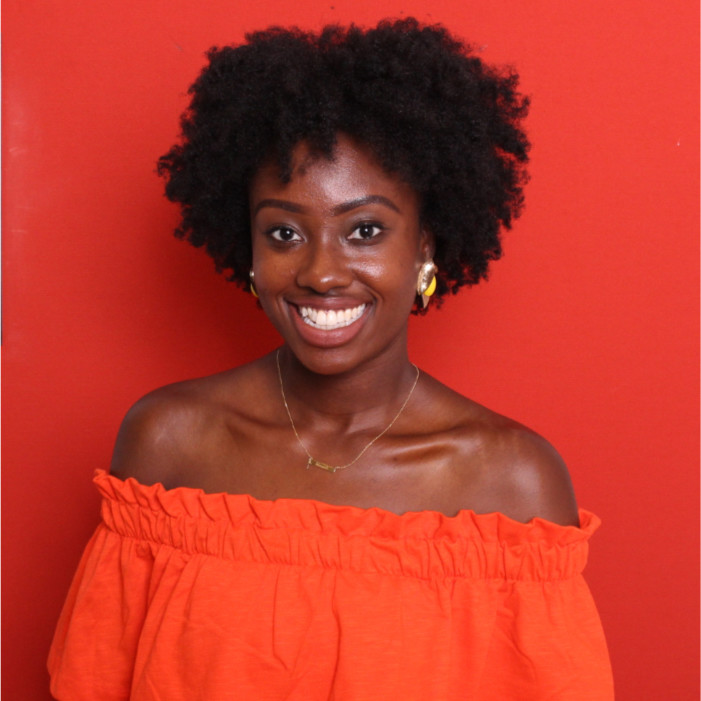 "Melina is the definition of a Fairygodboss. She supports other women, and this was clear within a week of me joining the company. For no reason other than that she is an extremely kind and helpful person, she made sure I felt welcomed. She checked in on me, pointed me in the right direction when I was looking for information, and always made it seem like she had time for my questions (some that felt silly, but you never made me feel that way for asking). One of the first things I noticed about her was her incredible fashion sense, but I would soon come to learn that that is the least interesting thing about her. She is extremely well-grounded, focused, and a natural born leader. She takes her work so seriously, and I'm always impressed by the creative strategies she comes up with to reach more prospects. But her work doesn't stop there! She has a business that she runs, two kids that she cares for - and I've asked her several times, "How do you manage a schedule like that?" And her response is always "this is what I have to do." Period. You never complain, you look for solutions and you act on them. A true boss. Her passion, work and impact have encouraged me to feel more confident about myself in all areas of life, not just at work. If I haven't made it clear already, I admire her greatly and I'm so grateful to call her a friend. Someone once told me that ingratitude is the greatest sin. Please know I am innocent of that charge. Thank you, thank you, thank you Melina - for being you."
30. Monte Partee
Associate Principal at ZS Associates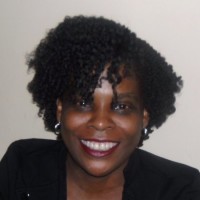 "Monte Partee joined ZS in 2020 and has already made her mark as a strong leader at ZS. We specifically hired Monte for her broad expertise in commercial and brand strategy within U.S. Healthcare. Since she has arrived, she has brought her thoughtful, strategic approach to our clients and to our internal Inclusion & Diversity groups. She quickly raised her hand to lead our global Healthcare Businesswomen's Association (HBA) relationship and immediately elevated our thinking about what to accomplish with this partnership. When we ran into some roadblocks for connecting our insights to HBA's members, she continued to persist and connect with HBA leaders. With a clear vision of the benefits we can bring to HBA, grit, and humor, she has single handedly forged a relationship which will be foundational for years to come. She also is a strong voice in our Black and Hispanic Alliance (BHA) and skillfully moderated a community discussion about being Black in America last week for over 900 people that has been described as 'the most moving, personal, and powerful webinar I have ever attended.' Monte is skilled at translating insights into strategy and action. She is highly collaborative and genuine. She was a strong leader before and outside of ZS, too. She has been a powerful leader in her community through her volunteer efforts and throughout her career."
31. Sara Prince
Partner, McKinsey & Company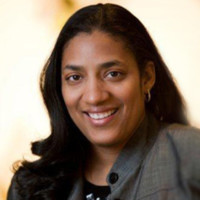 Sara is a role model, advisor and change maker with her clients, her colleagues, and her community. As a McKinsey partner, Sara co-leads Growth Accelerate, McKinsey's approach to building client's commercial capabilities. She specializes in marketing and sales and is focused on transformation strategies. Colleagues note Sara is a dynamic and thoughtful client leader who is guided by her passions and strong values. In addition to client work, Sara is heavily invested in McKinsey's diversity and inclusion efforts. She is a lead author of our groundbreaking research series examining how diverse workforces perform better financially, including Why diversity matters, Delivering through diversity, and our new report Diversity wins: How inclusion matters. Sara is a longtime leader of the McKinsey Black Network (MBN), our global affinity group for Black colleagues. In that context, Sara continually innovates the ways we support our colleagues with a recent example being new onboarding training for MBN colleagues. In recent weeks, she has led Town Halls and thoughtful conversations about racism and allyship. She is an integral member of McKinsey Atlanta's leadership team and a caring friend and mentor to many."
32. Sandra Phillips Rogers
Group Vice President, General Counsel, Chief Legal Officer and Chief Diversity Officer at Toyota Motor North America
"Phillips Rogers is a servant leader dedicated to promoting and fostering diversity and inclusion in the workplace. She spends a lot of her time mentoring and advocating for women. Phillip Rogers is a role model to women — particularly women of color — throughout the TMNA organization and beyond."
33. Alicia Scott
Senior Director of Diversity, Inclusion and Talent at ON Semiconductor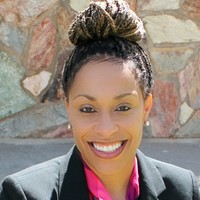 "Alicia is known as an incredible boss and a reliable and valuable colleague whose input, advice and guidance is often sought out. Alicia listens to all, encourages development, provides feedback and looks for guidance. Alicia is 'the leader we want to be when we grow up.'"
34. Yolanda Seals-Coffield
Principal and Chief Employment Counsel, President of the PwC Charitable Foundation, Inc. at PwC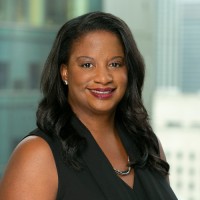 "Yolanda Seals-Coffield is a visible, impactful and well-respected leader at PwC US as Principal and Chief Employment Counsel and the President of the PwC Charitable Foundation, Inc. In her role with PwC US, Yolanda leads a team of lawyers responsible for advising the firm's Human Capital team, the Office of Partner Affairs, and the Office of Diversity. As President of the PwC Foundation, she has championed education and D&I, including overseeing a $6 million grant to the Trevor Project to help end suicide among LGBTQ young people. This spring, as the nation began to self-isolate, Yolanda led the firm to shut down as quickly as possible to ensure the safety of employees. She also championed the distribution of nearly $4 million in PwC Foundation funds to support organizations in meeting the pressing needs of communities most impacted by COVID-19 and in providing essential protective equipment to first responders. More recently, as the nation learned the names Breonna Taylor, Ahmaud Arbery, Christian Cooper and George Floyd, Yolanda again championed the Foundation's response by contributing $1 million to the efforts of those fighting for racial justice and equality on the front lines, including The NAACP Legal Defense and Educational Fund, Inc., Dream Corps., The American Civil Liberties Union Foundation and The Center for Policing Equity. It is clear that Yolanda will take the Foundation to its next level of grantmaking and work with PwC's people to continue to have a significant impact on our communities across the country."
35. Rachel V. Smith
Assistant Vice President – Data Platform Transformation at AT&T
"Rachel leads the transformation office for AT&T's Data Platform which supports thousands of data analysts and data scientists across AT&T's broadband, video and wireless businesses.To accelerate speed to insight for our business partners and change our platform cost structure, Rachel chartered multiple transformation initiatives. She set up an architecture team to outline our next generation technologies and led the development of a three-year roadmap to move from legacy technology to public cloud infrastructure. Already over 16k monthly workloads have moved to target cloud technologies, assisted by new self-service data engineering capabilities. The data platform will support our data analysts and scientists in delivering nearly $1B in return-on-investment in 2020. Simultaneously, Rachel has driven down platform support costs year-over-year through rigorous vendor optimization… Rachel has mastered the art of driving with diplomacy, maintaining positive peer relationships while not letting up on accountability. In this way, Rachel has served as a role model for both her team of over 130 resources as well as other young leaders across the corporation."
36. Lisa Smith-Strother
Vice President, Global Head of Employer and Diversity TA Branding at RELX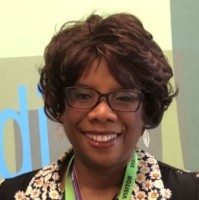 "Lisa has an unparalleled eye for talent and I've seen firsthand her passion for building best-in-class teams and being a voice for those who had yet to find theirs. She is the epitome of someone who leverages her network to help build others up and the type of leader that every company needs."
37. Tamika  Tremaglio
Advisory Principal, Greater Washington at Deloitte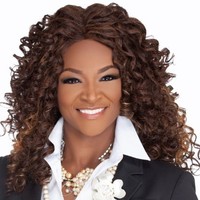 "Tamika is the champion of Deloitte's commitment to the Business of Kindness in the GWA. The Business of Kindness is a concept that highlights the importance of creating a workplace culture grounded in respect, compassion, and kindness as a way to help employees thrive."
38. Charlene Vance
Custom Operations Leader for Transportation and Electronics at 3M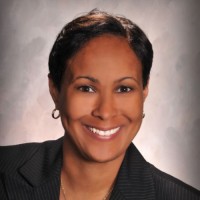 "Charlene Vance is a woman of not only words, but actions. 'Don't just talk about it, be about it.' Those words propel her as the running back coach to the world champion Atlanta Xplosion women's football team, as a chair to 3M's African American Employee Resource Network (AAERN), as a mother, and as a sales and marketing professional. Two recent examples demonstrate Charlene's dedication to doing what's right. Following the murder of George Floyd, community outcry and peaceful protests in the Twin Cities area (home to 3M's global headquarters), Charlene's role as the AAERN chair allowed for her to bravely and honestly share her perspective as a Black female, mother and wife. She candidly shared how her community is hurting, how we all can be allies and advocates, and how her family is progressing together. And at the start of the pandemic, Charlene knew that working differently and serving 3M's customers would be drastically changing, and quickly. As the Custom Operations Leader for 3M's Transportation and Electronics business group in the U.S. and Canada, she deftly shifted the group's activities to an online format all while leading with compassion, honesty and positivity. She wanted to ensure her full team felt supported not only because they in return needed to be supporting 3M's customers, but because it was the right thing to do in one of the most pivotal moments in recent history."
39. Barbara Whye
Vice President, Human Resources, Chief Diversity and Inclusion Officer at Intel Corporation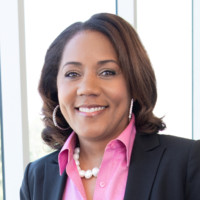 "Barbara Whye is recognized as a force for positive social change. She has been awarded with the 2014 NSBE Career Excellence Award, a 2015 SWE SPARK Award, a 2016 Inspiring Women of South Carolina Award and the 2019 Black Enterprise Most Powerful Women in Corporate Diversity Award."
40. Lauren D. Williams
Senior Director, Strategic Audio + Vertical Marketing at Pandora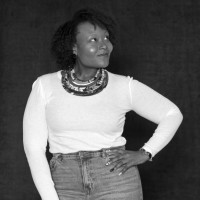 "Lauren holds the key to developing the strategic vision and go to market approach supporting Pandora's $1.5 billion advertising revenue business. She leads a team responsible for creating B2B marketing plans, analyzing market data to identify challenges & opportunities and creating external marketing materials for Pandora's 850 sales org. In four short years, Lauren was promoted from Senior Manager to Senior Director, taking on additional responsibilities supporting the company. Outside of this, Lauren is the co-chair of Pandora's Mixtape Community, leading the company's D&I agenda."
41. Stacey Woods
Vice President, HR Technology at XPO Logistics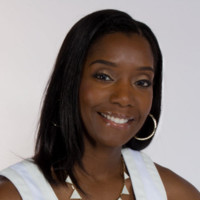 "What stands out most about Stacey is her courage. She's not afraid to take the unpopular opinion or be the dissenting voice in the crowd if it means doing right by the organization. She's passionate in her beliefs and ideals and doesn't waver. She's willing to have tough conversations."
--
For FGB's Black Women Leading the Way in Corporate America initiative, the women featured were nominated by their companies and by their colleagues. We welcome further nominations of Black women working in corporate America; submit your nomination here.